SuddenSupport.com Launches Under Direction of Matt Mercurio providing Computer Online Repair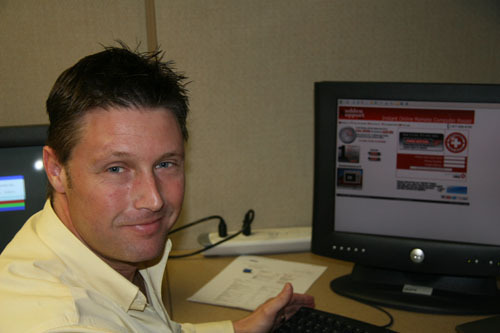 (Louisville, KY)—Entrepreneur and Microsoft-certified computer technician Matt Mercurio has launched a website to assist families, retirees, and small business owners with their Windows computer repair dilemmas. "Having your computer repaired never occurs as an activity you have time to do. We are online, 24/7, to respond to panic requests. Customers receive a response within 5 minutes, and, if necessary, permission is granted by the customer for the technician to connect to the desktop. Repairs can occur over the internet, without having to drag your laptop or computer desktop to a repair center," explained President of Sudden Support, Matt Mercurio.
Every computer issue is triaged within the first 15 minutes of the call in a safe, remote access scenario. All hardware configurations are checked against the latest recommendations for the applicable Windows OS family. On-demand, remote-connectivity and a variety of support solutions, including virus and malware searches, are part of the SuddenSupport.com model.
"Our technicians are certified and trained to determine the best course of action and then proceed accordingly. Our mission is to provide, simple, convenient, affordable computer repair services," Mercurio said.
Presently the site is receiving hits from the Louisville Metropolitan area, but its expansion plans include Kentucky, Indiana, and Ohio. Anyone in the United States can be a client, Mercurio pointed out. The company's first area corporate clients include: Advent Mortgage, and Mercurio Associates (mercurioadvisors.com).
Ron Reese, IT Manager for Advent Mortgage in Louisville and Lexington, indicated that Sudden Support is "a lifesaver." "It's of great value because you get the professional help you need at an excellent price. The nature of business is changing and Sudden Support can troubleshoot instantaneously at very affordable rate without having an expensive technician come onsite. When I need more knowledge on deck, I know I can turn to Sudden Support technicians. Finally there is an option, instead of having to pay high dollars for any and every issue that comes up."
About Sudden Support
Founder Matt Mercurio and available technicians hold several Microsoft and hardware certifications, including MSCP, MSCE, and A+. The company's 24/7 approach to convenient computer diagnostics and repairs allows for affordable, safe, remote solutions. The SuddenSupport team has over 30 years of combined experience with technology, support, sales and professionalism. For more information, go to
www.suddensupport.com
, or call 877-808-8799. Support fees start at $34.95 for diagnosis and repair.