Expedia.com.au reveals the top 10 'hidden corners' of Eastern Europe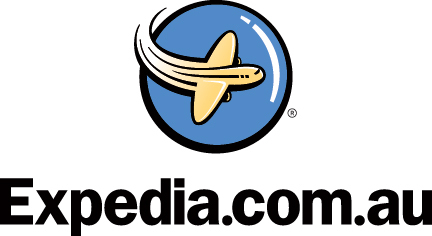 With almost a third of Australians saying in a recent survey that Eastern Europe was their preferred emerging holiday destination in 2008, online travel site Expedia.com.au has named its top ten 'hidden corners' of Eastern Europe.
Expedia exposes some of the most unusual and diverse locations and activities in this fascinating part of the world, making this largely untapped part of Europe a highly cost-effective and uncrowded alternative to its more conventional Western counterpart.
Kristi Barrow, Marketing Director for
Expedia Australia
, said the survey found that as many Australians have already visited tried-and-tested mature tourist destinations, many were now seeking a completely new and different holiday experience. "It seems Eastern Europe has it all, with centuries of history, unspoiled natural environments, uncrowded facilities for popular past-times such as skiing, and even Black Sea coastal resorts that rival their Mediterranean counterparts," she said.
The Expedia.com.au top 10 'hidden corners' of Eastern Europe are:
1. The old town of
Tallinn
, Estonia - Tallinn, the capital of the Baltic state of Estonia, is a hub for architectural enthusiasts. Due to its unique geographical and historical position, the town showcases a lively variety of styles from medieval times, as well as the Tsarist and Soviet eras. Visitors can explore the web of winding cobblestone streets lined with perfectly preserved churches and museums by foot. Tallinn's 'golden era', between the 15th and 16th centuries, left behind a rich period of architectural and artistic creativity very different from neighbouring places. Tallinn is also emerging beyond its historical richness into a place at the forefront of modern technology. The home of Skype, amongst other globally-recognised IT companies, Estonia has been nicknamed the Silicon Valley of the Baltic Sea. Estonian entrepreneurs are now major players in new technology, bringing great people and wealth to this beautiful place.
2. The resorts of the
Black Sea Coast
- The Black Sea Coast washes up on the shores of Bulgaria, Georgia, Romania, Russia, Turkey and Ukraine and offers a warm climate, sandy beaches, historical monuments, vineyards and luxurious resorts. Entertainment facilities and sanctuaries; home to hundreds of bird, fish and plant life, also line the coast offering an exciting yet relaxed seaside holiday. With entertainment, food and accommodation at reasonable prices, the Black Sea Coast provides a cost-effective alternative to the well-worn French Riviera. Worthwhile Black Sea resorts include Varna (Bulgaria), Constanta (Romania) and Yalta and Sochi in Russia.
3. Transylvania,
Romania
- A favourite activity in Romania is discovering its medieval past, best explored through the many castles and fortresses dotted around the Transylvania region. In fact, Romanian castles have featured in famous international literature such as Dracula by Bram Stoker. Dracula's Castle (Bran Castle) was built in 1377 and sits on a 200 ft. rock overlooking the picturesque village of Bran. Masked balls and candlelit banquets are common in this quaint medieval town. Its remote location is encircled by mountains, while the night-time howls of wolves make it an excitingly spooky place. The stunning surrounding natural environment also creates ideal conditions for hiking, riding or discovering old customs, handicrafts and folklore of the Romanian people. Myths and superstitions are strong beliefs of the locals who also have many stories to share of ghosts, apparitions, witches and werewolves.
4. Ski resorts of
Bulgaria
- Bulgaria hosts over 200 ski resorts which offer beautiful scenery and long ski seasons at a fraction of the cost of Western European alternatives. Bansko is described as Bulgaria's best ski resort and offers the unique combination of a modern mountain resort with a lively historical town. Virtually every house has its own story to tell, offering an educational journey into Bulgarian traditions. The local taverns with their exceptional charm and style offer Bulgarian cuisine, a beautiful selection of local wines and live folk music. Discos and night clubs go through the night making it the ideal entertainment destination for party goers. Bansko is situated in the Pirin National Park, which has been included in the UNESCO list for cultural and natural sightseeing. The park also houses lakes, waterfalls and caves.
5. The Vodka Museum,
Moscow
, Russia - With over 3,000 brands of Russian vodka available on the market today, vodka is an important component of Russian life and an essential element of national identity and culture. The history of this national drink can be experienced at the Vodka Museum in Moscow, the birth-place of vodka. Visitors to the museum will discover that the process of wine distillation (the original name for vodka production) was way ahead of its time. They will also have the unique opportunity to see a Russian monk operate the first distillation unit. Following the story of vodka from the early centuries, the museum halls lead visitors into 21st century Russia telling them about the current state of production and consumption of vodka. Below the museum is a cosy Tractir (Restaurant), re-created to depict the atmosphere of the late-19th century. In this Tractir, guests can taste the best vodkas currently produced in Russia, compare their qualities and enjoy a traditional Russian meal prepared from a recipe book published in 1887.
6. Ice fishing in
Lithuania
- The Curonian lagoon is a beautiful example of the pure and unspoilt natural beauty of the Baltic state of Lithuania and allows holiday makers to enjoy night and day ice fishing at a much cheaper cost than US and Scandinavian alternatives. The lagoon is situated in Nida, on the western edge of Lithuania, a few kilometres from the Russian border. The area is a nature reserve with rolling dunes and pine forests. Night fishing on the frozen lagoon under an oil lamp is a truly unique and unforgettable experience. While fishing, visitors might hear locals create a "hypnotic orchestra" by tapping sticks under the water to lull the passing fish into their nets. Those fishing can expect to catch tens, if not hundreds of fish, all of which can be cooked on the ice while fetching for more. This goes down perfectly with a glass of local vodka to keep you warm!
7. Mineral spas of
Macedonia
- The Balkan state of Macedonia certainly caters to those who want some pampering on their holiday. Visitors can swim at one of the many thermal mineral spas located in tranquil surroundings. The Debar region has a number of spa resorts providing additional facilities including restaurants, entertainment facilities and gymnasiums. Also renowned for their medicinal purposes, the mud from the natural spas has been proven to provide relief for many disorders and illnesses including rheumatism, endocrine, kidney, liver, respiratory, heart, stomach and nervous diseases as well as nutrition, metabolism and gynaecological disorders.
8. The wine regions of
Hungary
- Hungary has twenty-two designated wine regions, which offer tourists a first hand insight into the local traditions and customs of the country whilst also enjoying the remarkable scenery. Hungary is a small country, which allows visitors to make their way to several winemaking towns in the course of a week, either by travelling around or making day trips from Budapest. The area of Tokaj was famously dubbed the "king of wines and the wine of kings" by Louis XIV of France. Connoisseurs consider the red wines from Szekszárd and Villány in southern Hungary to be the cream of the crop. Many winemakers from these regions have started using international grape varieties, such as Cabernet Sauvignon and Pinot Noir, to produce wines that are giving some of the top French names a real run for their money. Many of the most picturesque wineries lie in the foothills of Hungary's highest mountain ranges, the Mátra and the Bükk hills, making them popular destinations with walkers as well.
9. The forests of
Poland
- Poland is home to some of the best forests in Europe in terms of size, plant diversity and rich wildlife variety. A true gem is the Piasek Forest, situated in the Odra Valley at the western fringes of the Mysliborz Lake District. More than half of its trees are broadleaved species including 350-400 year-old oaks. The Notecka Forest, consisting of over 100,000 ha of pine forests, is one of the best places in Poland for those interested in wild mushrooms. Its proximity to the beautiful Lubuskie Lake District makes the area a great holiday destination for nature lovers.
10. The Castle Caves district,
Hungary
- The Castle district with its Castle Cave in Hungary offers the adventure of a caving experience with a fascinating history. The cave area is located in the southern foothills of the Carpathian mountains on the international border between southern Slovakia and north-eastern Hungary. More than 700 caves have so far been identified, many of which are accessible to the public. The experience will leave you with a tale about how some of the halls were used as emergency hospital rooms and some of the corridors as an escape route during wars. The Baradla-Domica cave system is particularly beautiful, spanning 21 kilometres and connecting Hungary with Slovakia. It has a cavern capable of holding 1,000 people, a 13 metre-long stalactite and an underground river. These caves are also noted for having the world's highest stalagmite (32.7 metres), aragonite and sinter formations. Also found in these caves is an ice-filled abyss, which, considering the territory's height above sea-level, is a unique phenomenon well worth visiting.