REIA hosts real estate expert, best-selling author Robert Shemin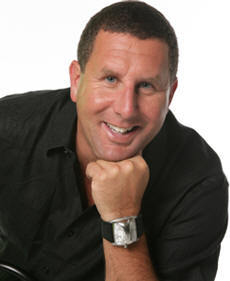 REIA, the Real Estate Investors Association of Washington, welcomes real estate investing expert and best-selling author Robert Shemin to their Seattle area real estate investing club this month.
"Real estate investing in Washington is changing," says REIA President Shirley Henderson, "not only as a result of the real estate market but also because of new laws that affect all area real estate investors. Mr. Shemin offers alternatives that can enable our investors to be profitable and remain in compliance with new laws."
Once considered the "least likely to succeed," Shemin – an active real estate investor who has completed more than 1,000 deals – was a millionaire by the age of 32. Shemin now teaches both new and seasoned real estate investors. "Robert Shemin teaches from experience with a sound, ethical approach to real estate investing. He is good fit with our Association and our membership," says REIA CEO Fox Henderson.
Robert Shemin is coming to the REIA to share his knowledge. He has spoken to crowds over 50,000 and been voted #1 speaker. Shemin has shared the stage with Donald Trump, Tony Robins, Robert Kiyosaki and Suze Orman.
Mr. Shemin has a law degree and an MBA from Emory University. Robert Shemin is an expert on wealth for CNN as well as a frequent guest on national, regional, and local television and radio programs. He has been interviewed or quoted in over three hundred newspapers and magazines, including the Wall Street Journal, Business Week, the Los Angeles Times, the New York Post, and the Miami Herald. Robert Shemin has penned nine books and is currently on the New York Times Bestseller list with: How Come THAT Idiot's Rich and I'm Not?
REIA is honored to host Robert Shemin at the REIA Monthly Meeting on May 12th and at an all-day educational event on May 24th. The May 12th Monthly Meeting is an opportunity to network with other real estate investors, meet Robert Shemin and hear an overview of the topic. The May 24th Seminar is another networking opportunity coupled with an entire day of education with Robert Shemin.
REIA hosts several real estate investing and business management events each month, including their main meeting and several smaller round table discussion group meetings. REIA also offers periodic special events, seminars and classes. For more information on REIA or investing in real estate, please visit
www.REIAwa.com.