Registration Quality Assurance Software: Accurate Health Releases RegiStar 2.0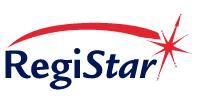 Schaumburg, IL (July 18, 2008) – Accurate Health Systems, a specialist in healthcare software announced today the successful launch of RegiStar 2.0. The second generation Registration Quality Assurance (QA) software (Patient Access) has been developed and deployed. The new package brings the ability to compare actual demographic values along with insurance eligibility data without additional integration efforts. "This is a huge advancement in Registration QA", according to Ed Johnsen an Accurate Health Systems consultant. This application enables patient access teams to be instantly notified once the registration enters the system and to decrease potential delays in payment. "Anything to decrease the number of errors before a bill drops is invaluable," Ed Johnsen continued.
Along with automated eligibility checks, Accurate Health has developed a Quick-Catch module to compliment the management efforts of the registration desk. The QC module allows management and registrars to view and correct any outstanding errors that may have occurred during registration. This module incorporates a "deadline" for corrections creating a sense of urgency for the patient access team.
"This is an 'insurance plan' for your bottom line," said Jenny Heidelberg, senior healthcare consultant for Accurate Health. "A properly trained registration team is invaluable to the revenue cycle success of any hospital," Jenny explains.
The methodology created by AHS with the help of revenue cycle experts, patient access directors and staff provides the baseline for the application. AHS uses its QA software framework along with the client's existing business flows to minimize development time and to maximize client adoption.
RegiStar 2.0 can be installed on any previous version of RegiStar for a complete QA tool for healthcare institutions. This new revamp of our software will provide the most powerful QA system for cost conscious budgets. RegiStar was created in 2002 to provide healthcare institutions fewer registration caused denials, less rework, higher clean claim rates and most importantly fewer Accounts Receivable (A/R) days.
About Accurate Health Systems, Inc.:
Accurate Health Systems provides software solutions services to optimize the healthcare world. Rooted in custom software, Accurate Health has made impressive gains within the challenging healthcare environment. Aside from the business applications, our patient satisfaction software is regarded as a "best in class" on demand application. For more information, visit
http://www.accuratehealth.com/solutions/patient_registration.html
or call 888.247.2111
Email Accurate Health Systems