CNET's Brian Cooley Speaks with SellingGeek.com about the Best Cars for Salespeople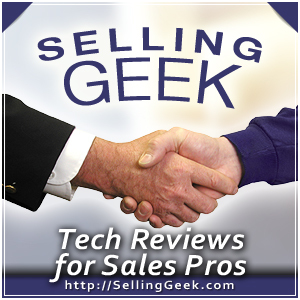 Atlanta, Georgia (PR Leap) July 22, 2008 – CNET's editor at large and host of the weekly Car Tech podcast, Brian Cooley, spoke with SellingGeek.com's Timothy Sullivan about the best cars for sales professionals, the impact of rising fuel prices on traveling salespeople, and coming trends in technology integration into automobiles. The interview was released today as an audio podcast recording on SellingGeek.com.
Cooley recommended that salespeople consider these cars: Honda Accord, Toyota Camry, Chevrolet Impala, Lincoln Town Car, Ford Crown Victoria, Mercury Grand Marquis, Lexus LS 460 and Audi A8.
The cars were selected based on five criteria:
1. Comfortable to drive on long highway and short city trips;
2. Sedan, seats at least four people;
3. Sufficient luxury to present a successful image, but not so much to be ostentatious;
4. Affordable to buy and maintain;
5. GPS, Bluetooth and other technology useful to traveling salespeople included or at least easily available.
Cooley is optimistic about automobile manufacturer's ability to adapt to rising fuel prices, but he predicts it will be a couple of years before dramatically more efficient vehicles will become available. "We're going to have a watershed moment around 2010 when we're going to see vastly improved hybrids, and a lot of electric cars from the major manufacturers," Cooley said.
Cooley predicted three trends in technology integration for cars over the next few years: advanced electric drivetrains, more integrated cameras for improved driver safety, and integrated hard drives for increased personalization of driver-preferred features.
The complete interview recording is available free on SellingGeek.com, or as a free podcast from iTunes, Zune Marketplace, and many other podcast directories.
About SellingGeek.com:
SellingGeek.com is the home for Selling Geek: Tech Reviews for Sales Pros, both a regularly updated blog and a weekly podcast that provides news and reviews about cool tools, gadgets, gizmos and technology resources for sales professionals who are looking for a competitive edge. Selling Geek interprets the latest developments in technology for salespeople, to help them understand how new products and services might be able to help them find, pursue, win and nurture new business. Selling Geek is produced by Dilettante Productions under a Creative Commons license.
Contact:
Timothy Sullivan
SellingGeek.com
US toll free: 877-345-7763
Toll phone: +1 404-418-4970
Email:
tim@sellinggeek.com
http://sellinggeek.com
Email Dilettante Productions