German born actor Florian Klein joins the cast of GENERAL HOSPITAL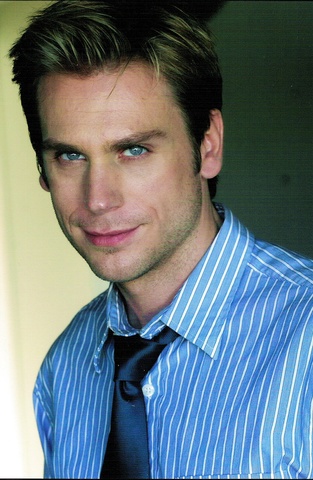 GENERAL HOSPITAL, ABC's longest-running Daytime soap opera, welcomes new arrival Florian Klein. The German native will make his debut on August 6th, 2008, at 3 pm et/ 2 pm pt as a new, mysterious member of Port Charles' Russian drug mafia.
"I don't speak a word of Russian," says Florian Klein, "But that's why they call it Acting." He continues, "I have a dialect coach from Russia who helps me with the accent. Plus, Russian or German – we're both used to playing the villains!"
Florian, who was trained overseas and at the renowned HB studio in New York, just recently appeared in a Martini & Rossi commercial alongside George Clooney. "It was a pleasure working with someone like George. He's so professional and just great."
Born and raised in "the German side of the Sound-Of-Music" land, Florian always wanted to perform. His parents insisted on a solid education before he was allowed to let his spirit run free, booking his first job with Walt Disney as the official German Sleeping Beauty prince for the DVD re-release of the beloved movie. "Finally I hit the spotlight and promised myself never to leave it." Since that, he's appeared in several German movies and TV shows, released a CD with BMG in Europe and was trained as an emcee by Endemol (the original creators of BIG BROTHER), before he decided it was time for a new challenge and moved to the US. "I miss my family a lot, but visit them whenever I can. They're really proud of me," he says with a big smile.
What about playing the villain? "It's so much fun. The bad guys are always deeper and more versatile than playing Mr. Nice Guy. I love it!"
GENERAL HOSPITAL also holds the record for most Outstanding Drama Series at the Daytime Emmys, with 10 wins. Florian Klein is the second German in the cast of superb performers. Ingo Rademacher, who plays Jasper 'Jax' Jacks, has been on the show since 1996.
More information about Florian Klein at
www.bermansacks.com
Email Berman/Sacks Talent Agency