GHG Management Institute and Association of Energy Engineers Cooperate on Training to Advance Energy Efficiency for Carbon Markets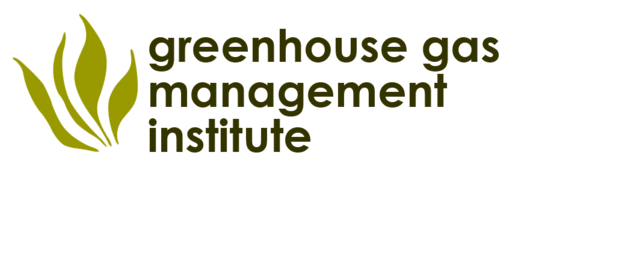 The Greenhouse Gas Management Institute, a nonprofit focused on carbon market training, and the Association of Energy Engineers (AEE), a non profit professional association, signed a cooperative agreement to improve the expertise of professionals working to address climate change through energy efficiency. The Institute will build on AEE's training programs, based on the International Performance Measurement and Verification Protocol (IPMVP), and develop specific courses on greenhouse gas (GHG) emissions accounting for energy efficiency projects. The training courses will apply internationally recognized GHG standards and protocols including the WRI-WBCSD GHG Protocol, and the ISO 14064 GHG Standards.
"The GHG Management Institute was created to promote the professionalization of practitioners in the climate change marketplace," said Tom Baumann, Director of Professional Programs at the Institute. "AEE is the recognized international authority in training and certification for energy efficiency. We are pleased to partner with them to offer the best of both GHG accounting and energy efficiency training."
"The Association of Energy Engineers (AEE) is pleased to partner with the GHGMI. The Association of Energy Engineers provides training and certification in measurement and verification and carbon reduction. Partnering with GHGMI broadens the educational opportunities available in greenhouse gas reduction", concluded Albert Thumann, Executive Director, AEE.
About Greenhouse Gas Management Institute
The GHG Management Institute is a not-for-profit corporation. Its founding sponsor is ClimateCHECK, and it is partnered with World Resources Institute and the Carbon Disclosure Project. Its mission is to train and develop a community of experts with the highest standards of professional practice in accounting, auditing and managing GHG emissions. The Institute provides entry-level and professional-level training worldwide via e-learning software system. More information:
www.ghginstitute.org
About Association of Energy Engineers
AEE is a non profit professional energy engineering society of 8,500 members in 77 countries. The mission of AEE is "to promote the scientific and educational interests of those engaged in the energy industry and to foster action for Sustainable Development." AEE offers a full array of informational outreach programs including seminars (live and internet based), conferences, journals, books, and certification programs. More information:
www.aeecenter.org
Email Greenhouse Gas Management Institute