American Man Sends Auto Advice 13,000 Miles Away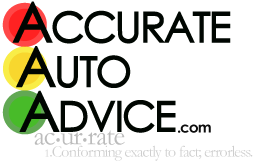 Jason Lancaster, the publisher of
AccurateAutoAdvice.com
announced today that the site is now publishing automotive articles on sites all around the world, including Australia.
"The goal is not just to provide good, quality automotive advice to our readers," said Publisher Jason Lancaster. "The goal is also to create a global community around a topic many of us care about: cars."
AccurateAutoAdvice.com provides tips and exercises in car purchasing, financing, maintenance, and general care. In an Internet environment where there are hundreds of blogs and sites dedicated to the auto industry, very few get down to the nitty gritty facts and tips many readers need.
"As the publisher of an online women's magazine I am well aware of the difficulties that women the world over face when dealing with the automotive industry," said
AustralianWomenOnline.com
Publisher Deborah Robinson. "I am also aware how difficult it is to find accurate and unbiased information targeted to the average motorist on the Internet. The articles written by Jason Lancaster from Accurate Auto Advice are providing our readers with an education so that they can become better informed consumers and approach the experience of buying a car with more confidence."
Although the content on AccurateAutoAdvice.com is helpful to all readers interested in cars, Lancaster makes it a point to present the information so that it is easily understood by everyone including women and those with English as a second language. The point being that car ownership doesn't need to be a difficult set of tasks. In fact, it can be simple and fun, much like the design of the Web site.
"The information presented by Jason is written in plain English," said Robinson. "This is a must when your target audience has no technical knowledge and no confidence in those who work in the industry."
Visit the company's Web site for more information about Jason Lancaster, President of Spork Marketing and Publisher of AccurateAutoAdvice.com, or any of the
automotive tips and advice
he provides.
About AccurateAutoAdvice.com
AccurateAutoAdvice.com was created to help people with their cars by giving accurate auto advice. With authors experienced in the auto industry, the mission is to provide tips to assist in buying, selling, and repairing a vehicle. AccurateAutoAdvice.com is one of the dozens of internet properties developed and written by Denver-based Spork Marketing. For more information visit
Spork Marketing's Web site.
Email AccurateAutoAdvice.com