Denver Internet Marketing Firm Spork Marketing Helps Stop Crime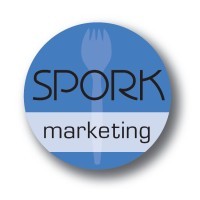 In an effort to reinforce the mission of the Colorado Association of Criminal Justice Educators (CACJE), local internet marketing firm, Spork Marketing donated its time and resources to develop
www.cacje.org
, a site dedicated to promoting quality criminal justice education.
"A Web site is essential to our organization's success," said CACJE Vice President Christine Swenson. "Of course filling this need also required such a site being built on a limited budget. Jason Lancaster understood our needs and limitations from our initial contact with him. His dedication to providing CACJE with a quality Web site without compensation is generous, to say the least, and we are very pleased with the results."
Spork Marketing's general approach to Web site development not only encompasses the client's branding efforts, but also search engine optimized content and easy navigation for the user.
The visitor of CACJE needs to be able to find all necessary information like donor initiatives, upcoming events, industry news and related CACJE information. On top of this, other community members who may not be familiar with CACJE need to be able to find the site easily. With a well-developed site that is optimized, new members and donors can learn about CACJE through a basic internet search. The new site includes all of those aspects.
Although the CACJE Web site is Spork Marketing's first volunteer initiative it will not be the last.
"Volunteer service is a core part of Spork Marketing's mission," said company President Jason Lancaster. "Giving back to the community is a great way for us to expose our company to new markets and to either directly or indirectly help those in need."
Visit the Spork Marketing's Web site to inquire about volunteer services or to learn more about the company's
internet marketing services
.
##
About CACJE
The Colorado Association of Criminal Justice Educators (CACJE) serves academics, practitioners, students, agency/organizations and others interested in criminal justice and related fields. CACJE sets forth to achieve the following objectives: Enhance quality and promote innovation in criminal justice, honor exemplary service and contributions in criminal justice education, recommend standards in educational programs, provide public education about the justice system, facilitate information, sharing, promote professionalism in the field, and disseminate scholarships. For more information visit the
CACJE
Web site.
About Spork Marketing
Spork Marketing (formerly MLHJL LTD) is based in Denver, Colorado. In addition to offering marketing consulting services, Spork Marketing owns and operates more than a dozen internet properties that combine to receive more than 200,000 visitors each month. Spork Marketing manages ad campaigns that combine to receive more than 100 million impressions each month and spends more than $250,000 a year with Google AdWords. For more information visit the
Spork Marketing
Web site.
Email Spork Marketing, LLC