Carolyn's Compassionate Children Spearheads a New Movement Targeting Young Adult Cancer Survivors: Launches Online Community and Streamlined Database for College Hopefuls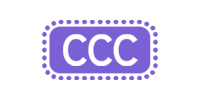 Boston, MA – September 17, 2008 – Carolyn's Compassionate Children (CCC), a 501(c)(3) non-profit organization dedicated to improving the lives of young adult cancer survivors, launched a new web site, CCC Scholarships, which streamlines the college scholarship process for cancer patients eager to continue their education at a four-year or two-year undergraduate institution or graduate school.
The CCC web site,
www.cccscholarships.org
, features "CCCpedia," a first-of-its-kind database accessing information from more than 100 organizations that provide over 3,000 unique scholarships and almost $6 million in financial assistance for college to young adult cancer survivors.
"CCCpedia is a comprehensive database for those looking for assistance in financing their college education," said Carolyn Rubenstein, CCC President and Founder. "We are thrilled to be pioneering a movement that promotes higher education by removing the financial and informational barriers that prevent students from pursuing their dreams."
CCC has spent the last year extensively researching and interviewing young adult cancer survivors in order to create an online community that best serves their needs. Directly addressing those needs, the new web site will feature a college-focused community and forum that creates a platform for social networking, activism and peer-connection – all essential ingredients in improving the lives of people who have overcome cancer at a young age.
"The desire and struggle to regain a 'normal' life after cancer diagnosis is a predominant challenge for this population," said Executive Director, Jamie Corder. "This web site is unique because it gives young lives that have been impacted by cancer access to current, centralized and age-specific information centered on higher education. Survivors will also have the ability to share and receive information and support from their peers, thus facilitating the difficult transition back into life as a young adult cancer survivor."
"Our goal is to empower this remarkable group of young people with the right tools so that they can create a brighter tomorrow for themselves," said Ms. Rubenstein.
To learn more, please visit CCC's website:
www.cccscholarships.org.
About Carolyn's Compassionate Children (CCC):
CCC, which became a 501(c)(3) non-profit organization in 2000, was founded in 1999 by Harvard graduate student Carolyn Rubenstein at the age of 14 to help alleviate the emotional isolation felt by many young cancer patients. CCC began as a pen pal program linking childhood cancer patients with their healthy peers through letter writing. Six years ago, it expanded to include a college scholarship program for young adult cancer survivors known as CCC Scholarships. Today, CCC aims to improve the quality of life for young adult cancer survivors by providing financial and informational resources. All donations to CCC go directly to the CCC Scholarships Program. Please visit CCC's website,
www.cccscholarships.org
, for more information.
Email Carolyn's Compassionate Children