Let's Learn Spanish with Frank & Paco, Vol. 1 Awarded Dr. Toy Top 10 Educational Product for 2008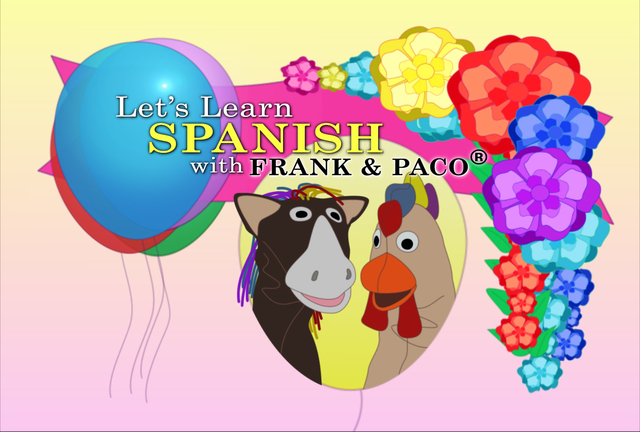 Poole Productions' Let's Learn Spanish with Frank & Paco, Volume 1 DVD is recognized as a Top 10 Educational Product for 2008 by Dr. Toy. Dr. Toy is Stevanne Auerbach, Ph.D., noted child development authority. She developed her awards program as a service to consumers who desire to purchase safe, affordable, educationally oriented, stimulating toys and products for children.
Poole Productions' Frank and Paco educational DVD series was carefully planned and researched by a team of professionals including two bilingual educators and a linguist. Volume 1 has about 50 nouns, verbs and phrases about home, family, eating, drinking and play. The main references are the Real Academia de Española and the Asociación Cultural Antonio de Nebrija through web site elcastellano.org. Not only does this series introduce basic vocabulary and phrases, it also provides extra discussions about articles, pronouns, and verbs. This is not only for the enlightenment of a curious student but also for the inquiring parent or teacher.
Volumes 2 and 3 will be released soon. Volume 2 covers a typical day in the life of a child, parts of the body, and feelings. Volume 3 explains the Spanish alphabet, teaches numbers 1 through 20 and colors. All three volumes will also be released in versions which teach English to Spanish speakers.
Email Poole Productions LLC