Martial Arts Seminar with Pa Kua Master, Bok-Nam Park, announced at the Blue Dragon School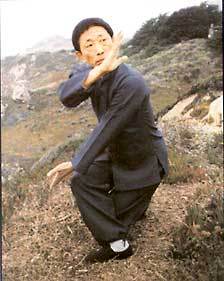 Bergenfield, NJ – The Blue Dragon School of Martial Arts has announced that world renowned Pa Kua Chang Master, Bok-Nam Park, will be coming to one of the top
martial arts schools
in Bergen County to conduct a 2-day martial arts seminar and workshop. The seminar, which focuses on the rare kung fu style of Pa Kua Chang, takes place on November 7 & 8, 2008.
Pa Kua Chang (also known as Ba Gua Zhang) is one of the foremost internal systems of the Chinese martial arts. Ba Gua Zhang incorporates both health and self-defense making it a complete and comprehensive martial discipline. Probably most known for its distinctive "circle walking" training methods, Ba Gua is also characterized by its highly evasive footwork, powerful palm strikes, snake-like body movements and lightning-fast combinations
Master Bok-Nam Park is the senior lineage disciple of the Ch'iang Shan Pa Kua Chang system. He is the co-author of a two volume book set and videos on Pa Kua Chang titled "Fundamentals of Pa Kua Chang". Master Park has developed one of the most comprehensive training programs for learning this sophisticated kung fu style. With over 45 years of experience in Ba Gua Zhang, Master Park is one of the most skilled practitioners and instructors alive today
It is Master Park's dedication to upholding the heritage of his teacher, legendary master Lu Shui-Tian, and ensuring the continued future and integrity of his Ba Gua method that motivates him to travel throughout the U.S. and Europe giving seminars, workshops and classes. Master Park seeks to find serious students of high character and strong commitment to carry on his legacy.
Largest amongst the martial arts schools offering that practice the Ch'iang Shan Pa Kua Chang system is the Blue Dragon School of Martial arts in Bergen County, NJ. Owner and Chief Instructor, Shifu Raymond J. Ahles, has been studying under Master Park's personal instruction since 1991 and is an active member and lineage disciple of the system.
When asked how he feels about Master Park's upcoming visit, Shifu Ahles responds, "It is always an honor when my teacher visits. Everyone who attends these seminars is thrilled to get the opportunity to learn from a true master of kung fu."
Space is limited. Advanced registration is encouraged. Discount with advanced registration. For more details and to register, contact the Blue Dragon School.
About the Blue Dragon School of Martial Arts…
The Blue Dragon School has been providing quality martial arts instruction in Northern NJ for over 15 years.
Martial Arts Classes
are offered 7 days a week and include both Ba Gua Zhang Kung Fu and
Qigong Classes
. With an emphasis on the mental and philosophical aspects of the martial arts, the Blue Dragon School also offers free
Personal Growth & Meditation Classes
every Thursday evening.
Blue Dragon School of Martial Arts
53 S. Washington Avenue
Bergenfield, NJ 06621
201-385-3130
www.BlueDragonKungFu.com
Email Blue Dragon School of Martial Arts