Beaufort's premier real estate connection, Town and Country, Launches New, all-inclusive Website, www.TownandCountry.SC.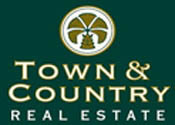 Town and Country invites people to log on and enjoy this easy and enlightening insight to historic Beaufort. Try our quick links section to discover the fascinating natural wonders of Beaufort's pristine expanse of waterways, and why this sub-tropical paradise has proven ideal for relocators and retirees. There is also ample information to be found on local schools, taxes, and culture, as well an opportunity to get to know our agents and the incomparable services they provide.
This easy-to-navigate, user-friendly Website provides buyers and sellers with the most comprehensive information on residential, commercial and resort properties throughout the beautiful Beaufort area, and offers a detailed guide to the exceptional professional services that have distinguished Town and Country's experienced broker-agents for more than 15 years.
Cutting-edge Web tools maximize search and listing efficiency with quick and complete data on Beaufort's wide range of exquisite coastal properties. Detailed audio-visual descriptions, thorough market analysis and investment potential facts, and informative evaluation of area infrastructure and amenities make the Town and Country experience more successful than stressful.
Come see us and the captivating Beaufort experience at
www.TownandCountry.SC
, you may never look for real estate anywhere else again.
Email Town and Country Real Estate