ECSI Awarded Student Loan Billing Services Contract for the University of Southern California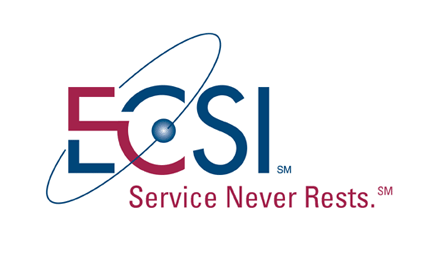 Pittsburgh, PA — Educational Computer Systems, Inc. (ECSI) announced that it has been awarded a contract to provide Student Loan Billing Services for the University of Southern California as of July 1, 2008. Located in the heart of Los Angeles, the University of Southern California is one of the world's leading private research universities.
Under the terms of the deal, ECSI will provide all of the services necessary for the billing, collection, and accounting of the University of Southern California's entire student loan portfolio. In addition to utilizing ECSI's Stand-A-Loan (SAL) Loan Servicing Solution, the University will also be taking advantage of the many exciting features of the ECSI service including an improved web presence for their students and borrowers, allowing them to access and manage their accounts, view and pay bills, and sign their Master Promissory Notes (MPN), all electronically via the internet.
"Our selection of ECSI, Inc. as our new partner, was based upon USC's goal of making sure we provide the highest level of service to our students and alumni. When we looked at the services our students could take advantage through ECSI's web products, it was an easy decision. Our students/alumni expect us to stay on top of technology and with ECSI we have found a partner who shares our dedication to customer service and technology," said Rosemary Kennedy, Assistant Vice President, Financial Services.
In addition to the new services included in this partnership, ECSI also currently handles the University of Southern California's 1098-T tax services.
"Our partnership with the University of Southern California is indicative of our continued commitment to be the industry leader in Student Loan Management." said John Lynch, President and CEO of ECSI. "We are extremely excited that we can now include them as part of the ECSI family of clients. We are looking forward to a long and successful relationship working with USC and providing their staff, students, and borrowers with the service and support that will meet and exceed all of their expectations."
About ECSI:
Since its inception in 1972, ECSI has established itself as the industry leader by being the most responsive, stable, and cost-effective company in the Student Loan Management Industry. Today, they continue to flourish because they actually listen and learn from clients' requests and quickly respond with system enhancements and streamlined solutions that will save them time and money, and reduce hassles, every step of the way.
More than 700 Colleges and Universities across the country would agree. ECSI's Superior Technology, Custom-Designed Solutions and World Class Customer Service are evidence that 36+ years of continuous ownership fulfils a promise of unparalleled quality and reliability.
About the University of Southern California:
Located in Los Angeles, a global center for arts, technology and international trade, the University of Southern California is one of the world's leading private research universities. USC enrolls more international students than any other U.S. university and offers extensive opportunities for internships and study abroad. With a strong tradition of integrating liberal and professional education, USC fosters a vibrant culture of public service and encourages students to cross academic as well as geographic boundaries in their pursuit of knowledge.
Email Educational Computer Systems, Inc