EA Logistics' Delivered GrEAn® Reduces and Offsets GreenBuild Transportation Carbon Emissions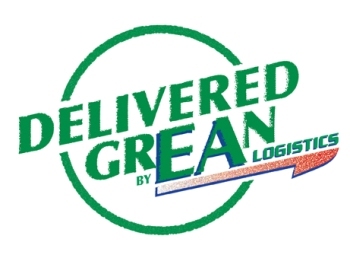 Chicago, IL - EA Logistics Expo and Event Services Division has been selected as the Preferred Green Carrier for GreenBuild 2008 taking place November 19-21 in Boston, MA. Produced by the U.S. Green Building Council, creators of the respected Leadership in Energy and Environmental Design (LEED) certification, GreenBuild is considered to be the premier green building event in the world, annually attracting more than 25,000 exhibitors and attendees from around the world. For the first time this year, organizers are offering EA Logistics' Delivered GrEAn® program to help exhibitors reduce and offset the event's transportation-related carbon emissions.
"GreenBuild is already an exemplary green event and a model of sustainability on many levels," said Anah Corley, Vice President - Business Development for Stetson Convention Services, the show's general contractor and a leader in sustainable events. "As GreenBuild moves forward with their requisite sustainability guidelines, we want to support the exhibitor's efforts and resourcing by including Delivered GrEAn® by EA Logistics as our preferred green carrier. By doing so, we're expanding our program and creating a legacy of improved environmental practices amongst event participants."
Trade shows and conventions have been cited as a leading source of pollution and waste, prompting the meetings and events industry to develop new ways of reducing the potential impact of green exhibiting. Transportation of trade show displays and materials contributes significantly to an event's carbon footprint. A typical trade show can generate as much as 25 truckloads of freight, releasing hundreds of metric tons of CO2 into the atmosphere.
"The environmental impact of show-related shipping can be enormous and the industry is just beginning to grapple with the need for eco-friendly transportation," said Mike Ellis, president of EA Logistics. "As the preferred green carrier, we will have an opportunity to demonstrate how the Delivered GrEAn® program can complement other greening efforts and make a real dent in the environmental impact of a major event."
An established freight forwarder with a specialized Expo & Event Services division, EA Logistics developed Delivered GrEAn® to help customers offset the carbon generated during shipping. "Although it's important to reduce carbon emissions to the greatest possible extent by reducing the amount of materials and buying locally, a certain amount of shipping is unavoidable. Bringing in Delivered GrEAn® will help address this dirty but necessary aspect of the exhibition, said Ellis.
With thousands of conventions, expos and tradeshows taking place each year, the impact associated with moving freight alone can be staggering. Through Delivered GrEAn®, EA Logistics computes emissions for each shipment based on distance, weight and mode of transportation and offsets 100% of these emissions by purchasing carbon credits which are invested in renewable energy, energy efficiency and reforestation projects.
After the shipment has been Delivered GrEAn®, the shipper gets a receipt documenting the amount of CO2 that has been offset, which can be addressed to the client or the client's customer. The program can be further tailored to fit the specific needs of booth builders, exhibitors, show management companies, general contractors and associations.
Because of their leadership in sustainable transport, EA Logistics recently served as the official freight carrier for the Wal-Mart/Quest Sustainable Solutions Showcase in Bentonville, Arkansas. This first annual showcase was held in conjunction with Wal-Mart and Sam's Club's Annual Sustainability Milestone Meeting hosted by their CEO, Lee Scott. EAL was also the green freight carrier for West Coast Green, which took place September 25 – 27 in San Jose, California, and continues to support the transportation needs of the celebrated "Cool Globes" exhibit, launched in Chicago in summer 2007. Since spring 2008, EA Logistics has been assisting with the "Cool Globes on the Road" project, helping pack, move and install dozens of globes for public viewing in Washington DC, San Francisco and San Diego.
Ellis has been active in efforts to promote eco-friendly exhibiting and is a member of the Exhibit Designers and Producers Association (EDPA) green committee. He is also co-chair of the transportation subcommittee for the APEX-sponsored effort to establish sustainability standards for the meeting and events industry as a whole. EAL is a member of the EPA's SmartWay Transport Partnership, for which the company has earned the highest possible rating for saving money, reducing fuel consumption, and adopting other socially responsible practices. For more information or a free quote, visit
www.DeliveredGrEAn.com
or contact: 800.863.5948