Baxa Corporation Announces Co-Marketing Agreement With Industry Leaders Pharmacy OneSource, Inc, and ClinicalIQ, LLC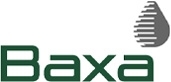 Englewood, Colo. – Baxa Corporation has teamed up with industry leaders ClinicalIQ, LLC and Pharmacy OneSource, Inc., to convey a complete compliance solution for the latest updates in United States Pharmacopeia (USP) 797 regulations. The alliance among these industry-leading companies provides health-system pharmacies with the tools to stay compliant with the standards set forth by USP. Each company focuses on one of the three regulatory requirements of USP 797: personnel training, facility design and quality documentation. These companies' products and services are designed to work in tandem, simplifying the requirements and helping users meet pharmacy-specific USP 797 compliance needs.
The agreement streamlines health-system pharmacies' understanding of and access to the companies' state-of-the-art compliance tools. By implementing all three products at one location, users can ensure that facility and personnel are being equipped for safety and best practice. "This is a simple and straightforward way to approach USP 797 compliance," states Phillip Wettestad, Baxa Corporation Pharmacy Operations Specialist. "Not only does it ensure a safe practice environment for the patients, but the pharmacy administration will feel confident during any facility compliance audit."
Baxa Corporation offers two different types of pharmacy skills training for USP 797 compliance. The first is a robust, hands-on program held in its state-of-the-art STAR (Skills Training, Academics and Resources) Center® facility. Currently, the STAR Center provides health-system pharmacy personnel with multiple training courses highlighting regulatory compliance. Online compliance training is also available through CriticalPoint™; an on-demand, Web-based, best practices approach to sterile compounding. Through CriticalPoint, users have access to 32 ACPE-approved CE hours that focus on specific aspects of the USP 797 requirements for compounding sterile preparations. Recently, several interactive lessons called the Virtual Compounder™ were added to the CriticalPoint training program to make the on-line experience more dynamic and to facilitate greater understanding and demonstrated proficiency of the training concept. Through the Virtual Compounder, can walk through everyday work flow activities and reinforce best-practice techniques.
Facility compliance for USP 797 is ensured with ClinicalIQ, LLC. Through rigorous gap analysis, plan execution and facility design activities, ClinicalIQ provides expert insight on pharmacy renovation or construction projects. Industry experts supply consulting and guidance; based on years of experience and knowledge. The ClinicalIQ services allow clients achieve a measurable state of excellence.
Finally, quality documentation begins and ends with Simpifi 797®, brought to you by Pharmacy OneSource. This Web-based system is customized to provide surveillance, benchmarking, and quality system review specific to facility's compounding sites. Within this system, pharmacies are given a complete set of 31 expert-based policies and procedures and 25 well-tested forms.
Together, these companies provide expert instruction and innovative solutions for USP 797 regulatory compliance.
About Baxa Corporation
Baxa, a customer-focused medical device company, provides innovative, solution-based technologies for medication handling and delivery. Its systems and devices promote the safe and efficient preparation, handling, packaging, and administration of medications. Key products include the PadLock® Set Saver, Rapid-Fill™ Automated Syringe Fillers, Exacta-Med® Oral Dispensers, MicroFuse® Syringe Infusers, Repeater™ Pharmacy Pumps, and Exacta-Mix™ Multi-Source Automated Compounders; used worldwide in hospitals and healthcare facilities. Privately held, Baxa Corporation has subsidiaries and sales offices in Canada and the United Kingdom; direct representation in Austria, Belgium, Finland, France, Germany, Luxembourg, the Netherlands and Switzerland; and distribution partners worldwide. Further information is available at
http://www.baxa.com
About ClinicalIQ, LLC
Founded in 1999, Clinical IQ, LLC, is a privately held consulting company based in Florham Park, New Jersey. It is led by Eric Kastango, MBA, RPh, FASHP, President and CEO, who is seen as an expert in many areas of the pharmacy industry, but particularly in USP Chapter 797 processes. Clinical IQ, LLC aims to serve as the trusted source for pharmacy information services and product solutions for all our customers who range from local start-up operations to established national companies in the hospital, home care, and specialty compounding industries. With this aim, Clinical IQ creates software, classroom training, web based training, audit tools, and many other informational products to make sterile compounding and related areas of pharmacy safer. More information is available at
http://www.clinicaliq.com
About Pharmacy OneSource, Inc
Pharmacy OneSource is healthcare's #1 Software-as-a-Service (SaaS) provider. The more than 60 innovative team members provide best-in-class, SaaS solutions to current and future challenges within health-systems worldwide. SaaS solutions contribute to swift and safe healthcare through earlier, easier and better access to data. More than 1,200 healthcare organizations worldwide utilize our HIPAA compliant web-based services: Accupedia, Amplifi, Quantifi, ScheduleRx, Sentri7, Simplifi 797, and UnitStock. Further information is available at
http://www.pharmacyonesource.com
Contacts:
Marian Robinson, Vice President, Marketing
Baxa Corporation: 800.567.2292 ext. 2157 or 303.617.2157
Email:
marian.robinson@baxa.com
Peter Cantor
ClinicalIQ, LLC: 240.238.4352
Email:
pcantor@clinicaliq.com
Meaghan Killeen, Marketing/PR Manager:
Pharmacy OneSource: 800.654.8395 ext. 125
Email:
pr@pharmacyonesource.com
Email Absolutely Public Relations