DESTINATION SUNDANCE: VISCAPE OFFERS FILM BUFFS AND SKI FANATICS NON-TRADITIONAL PARK CITY LODGING OPTIONS THIS WINTER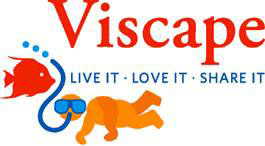 (Arlington, Virginia - December 17, 2008) - Viscape, the next-generation social marketplace for buying, selling, renting, and swapping vacation homes, is the hottest online platform on which to find Park City vacation rental homes. With more than 200 vacation property listings in Park City, Utah, Viscape enables passionate skiers and Sundance Film Festival attendees to find a luxurious place to stay to accommodate any budget. From cozy log cabins to urban condominiums, Viscape has vacation homes to fit every personality and style.
"Viscape believes people should 'Live It-Love It-Share It' when it comes to travel, and we offer an online destination for travelers that connects them with their perfect vacation home in a snap," says Viscape's founder and president, Caroline Allison. "We make vacation planning fun and social, available through a non-traditional format."
Viscape is the perfect platform for realtors and property owners in the Park City-area, and world-wide, to expose vacation properties to a global audience free of charge. Listing a property only takes a few minutes, and realtors and property owners can add images and videos to showcase their properties. Viscape connects potential renters and buyers with vacation property owners and real estate brokers.
Some of Viscape's features include: innovative mapping technology that pinpoints exact property locations, Web 2.0 capability that allows travelers to connect with other travelers and real estate owners and an inventive trip-planning interface that enables travelers to plan group trips together so everyone has a voice.
Viscape realizes that many people have never rented their home to travelers, and many travelers have never stayed in a rental home or participated in a swap. To help renters, swappers and travelers through the process, the Viscape blog (
http://blog.viscape.com
) is offering relevant information and tips leading up to Sundance Film Festival. For travelers, the blog provides suggestions on how to plan an affordable Sundance trip and an attractions map with markers designating Sundance events and ski mountains. For private Park City home owners, the Viscape blog will provide rental tips and suggestions to ensure a smooth and smart transaction. Lastly, Viscape will offer tips for local residents looking to swap homes for travelers on a budget and will provide home-swapping and home-sharing advice while connecting people from all over the world. Viscape University's next seminar is on January 12, 2009, and will focus on a guide to short term rental tips for inexperienced landlords.
About Viscape
Viscape.com is a next generation social marketplace for vacation properties and second homes, where travelers can connect with kindred travel spirits! Use Viscape to list properties free for sale, rent, or swap. Plan a trip together with your family and friends. With thousands of vacation properties and rentals to choose from, Viscape makes finding the perfect vacation home or destination fast, friendly, and fun.
For more information contact:
Margie Schaffner
BLASTmedia
(317)806-1900 x116
Margie@blastmedia.com