Absolutely PR Owner/Founder Maggie Chamberlin Holben, APR, Appointed to Second Three-Year Term on The Colorado BioScience Association Board of Directors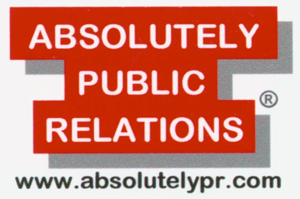 Lakewood, CO – Maggie Chamberlin Holben, owner/founder of Denver public relations consulting firm, Absolutely Public Relations, has been appointed to a second three-year term on the Colorado BioScience Association (CBSA) Board of Directors. The announcement was made by Jack Wheeler, founder of MicroPhage, Inc., and chairperson of the CBSA Board of Directors, at its 2008 annual meeting earlier this year.
Other 2008 reappointments of CBSA board members include: Sean Moriarty, QLT USA; Rick Jory, Sandhill Scientific; John Eckstein, Fairfield & Woods; Tom Roach, Ernst & Young; Lynn Taussig, University of Denver and Wheeler.
As a board member of the CBSA, Holben serves as chair of the association's Communications Committee and assists with media relations efforts for the organization. Since 2005 when the CBSA's formal media relations program launched by Absolutely PR for CBSA, there have been 523 recorded print editorial media placements, which is the equivalent of at least $433,076.59 if the same amount of space was purchased as advertising. These print placements total 34,715,218 in circulation exposure (metrics updated as of December 12, 2008).
Specifically, in 2008, CBSA's Colorado Rankings campaign was featured in Medical Device Daily; Externship campaign in BioOptics World, Nature Biotechnology and BioWorld Perspectives; and a CBSA bylined article for Drug Discovery & Development (
http://www.dddmag.com/article-economic-development-Colorado-Bioscience.aspx
). Further, in the Denver market, CBSA enjoy numerous placements this year, including most recently the Denver Post feature on the CBSA/BioWest Venture Showcase competition and new executive director Q&A, and the Denver Business Journal exclusive of the John Collar Executive Director announcement in late November
(
http://www.bizjournals.com/denver/stories/2008/11/24/story11.html?ana=from_rss
).
Absolutely PR also achieved two radio placements for BioWest and a 9News/My20 TV interview for the new CBSA Career Fair. Podcasts were also achieved for CBSA with StartupStoryRadio.com and w3w3.com.
Traditional & New Media Targeted For CBSA
"Being entirely strategically driven and results focused at Absolutely PR, we were extremely delighted with the depth, breadth and intensity of media exposure for the Colorado BioScience Association this year," Holben says. "In addition to traditional mainstream media targets we have also made extensive use of the new media information pipelines for CBSA, including the Colorado BioScience Association LinkedIn group, managed by Holben (
http://www.linkedin.com/groups?about=&gid=98468&trk=anet_ug_grppro
); a blogosphere newsfeed —-
(
http://coloradobio.blogspot.com
); and Twitter posts for CBSA pitches and placements, plus announcement tweets throughout the 2008 BioWest conference, Nov. 13 and 14."
Holben was named CBSA "Partner of the Year" at annual awards dinner held in conjunction with the 2006 BioWest Conference & Expo. In presentation remarks, Rob Reuteman business editor of the Rocky Mountain News and master of ceremonies for the event, shared these comments on behalf of CBSA: "Holben, founder of Absolutely Public Relations, has worked tirelessly to promote the Colorado bioscience industry message to local and national media. Holben works her public relations magic to promote coverage of Colorado events and industry news. Moreover, she chairs the CBSA Communications Committee, serves on the CBSA Board of Directors, and helps to organize incoming press delegations. She coordinates the industry's media initiatives with CBSA partners, such as the Metro Denver Economic Development Corporation. As a media consultant, Holben represents several of Colorado's leading bioscience companies. Due to Holben's professionalism and effort, Colorado's bioscience industry isn't such a secret anymore."
About Absolutely Public Relations
Absolutely PR specializes in media relations, the strategies and tactics necessary to achieve impactful editorial placements in the national, trade press and local media. Maggie Chamberlin Holben is accredited by the Public Relations Society of America and is a member of its Counselors Academy. She brings more than 25 years of experience to her clients and is frequently interviewed by the media as a Public Relations Expert. Visit
http://www.AbsolutelyPR.com
In addition online, Absolutely PR offers DenverPRNewsroom.com - PublicRelationsNewsroom.com and Expert411.com to help clients achieve media awareness success. The company blogs placements and postings at
http://DenverPR.blogspot.com
and on Twitter at
http://www.Twitter.com/DenverPR
About Colorado BioScience Association (CBSA)
CBSA is a not-for-profit corporation providing services and support for Colorado's growing biosciences industry. With more than 400 members, CBSA actively works to promote the growth of the industry by working for a better business environment, grow the state's biotech workforce, fight for policies that support a strong bioscience industry in the state and speak with a single voice on behalf of the industry. Visit
http://www.cobioscience.com
Email Absolutely Public Relations