Natural Body in Balance Announces Crucial Testing to Determine Female Hormone Imbalance Symptoms For Optimal Health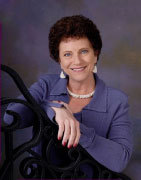 Dr. Maegan Davis of Natural Body in Balance recently announced new services that more accurately assess female
hormone imbalance symptoms
. Dr. Davis reports that testing hormones through saliva, instead of the standard blood test, yields a more accurate assessment of female hormone balance. The company aims to help women with hormone imbalance symptoms by providing these saliva tests to determine actual estrogen, progesterone, testosterone and pituitary hormone levels.
99% of the hormones found in blood samples are protein-bound and inactive. Saliva tests indicate the other 1% of unbound, active hormones, and these tests tell us much more about the hormone imbalance within the body. Restorative Endocrinology (TM) uses saliva testing and hair analysis to find subtle, cellular imbalances. By restoring balance at a cellular level through whole food supplements, herbs and bioidentical hormones, the body will be able to heal itself and begin to function correctly.
By restoring
female hormone balance
, symptoms such as hot flashes, night sweats, weight gain, insomnia, mood swings, depression, PMS, heavy bleeding, and irregular cycles can be alleviated. These hormone imbalance symptoms are far too common in modern society, due to the stress placed on women who are caring for family, career and home. "Women need to make themselves a priority. By keeping ourselves healthy, we can accomplish so much more for our family", states Dr. Davis. "In the end, it is crucial that hormones are tested to accurately determine the appropriate needs of each individual. Our hormones play a vital role in how healthy we are and how well we feel", says Dr. Davis.
For more information on how you can get your hormones tested, contact Natural Body in Balance. Dr. Maegan Davis, a chiropractor with 26 years of experience, formed Natural Body in Balance to assist women who are struggling with a wide variety of symptoms related to
female hormone imbalance
. To learn more about Natural Body in Balance visit
http://www.NaturalBodyinBalance.com
Email Natural Body In Balance