Marketplace Books Announces the Release of "The Original Turtle Trading Rules" DVD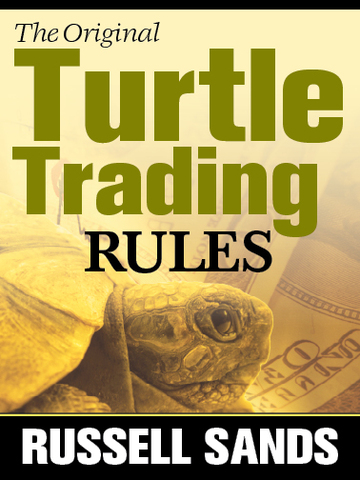 In this brand-new DVD, Russell Sands - trader, author, and original Turtle - delivers one of the most profitable technical trading systems of all time. His presentation not only demonstrates the highly effective Turtle techniques, but it also provides crystal-clear examples of how Turtles are pulling in big profits, even out of today's volatile markets.
Specifically, you will learn the exact position size you need to minimize risk and maximize returns, precise entry points to target the optimal profit zones, and killer exits that prevent you from leaving any money behind, among several other techniques. The Turtle System has been proven successful year after year and has made billions for its traders. Now, the rules that produced tremendous levels of success are available to traders everywhere through Russell Sands' latest DVD.
Created by Richard Dennis, a world renowned trader, the Turtle Trading System is well-known for making huge profits. Dennis believed that anyone could use this system for massive profits, even if they've never traded before. Dennis recruited 24 traders, now known as the original Turtle Traders, and taught them how to use the system. These traders ended up making over one billion in profits. Their system is now accessible to every trader through this DVD.
Russell Sands has been trading since 1983, when he became a part of the elite Turtle Traders, and as a group, they made over $175 million in 5 years. He's the world's most experienced teacher of the Turtle Trading Method as well as a Registered Commodity Trading Adviser (CTA) and an approved National Futures Association (NFA) associate member with students in thirteen countries worldwide. He has been featured numerous times in Stocks & Commodities and The Wall Street Journal. Currently, Sands trades with his own account along with advising clients and running hedge funds for a living.
This new DVD and others are now available at
www.traderslibrary.com.
About Marketplace Books and Traders' Library: Located in Glenelg, Maryland, Marketplace Books is the premier publisher of investment and trading material. Marketplace Books has been serving the needs of investors, professional traders, and financial advisors since 1995, often partnering with key industry players in the investment world. Traders' Library is the preferred online bookstore for Marketplace Books products.