Maritime industry turns to ShipServ to reduce the cost of doing business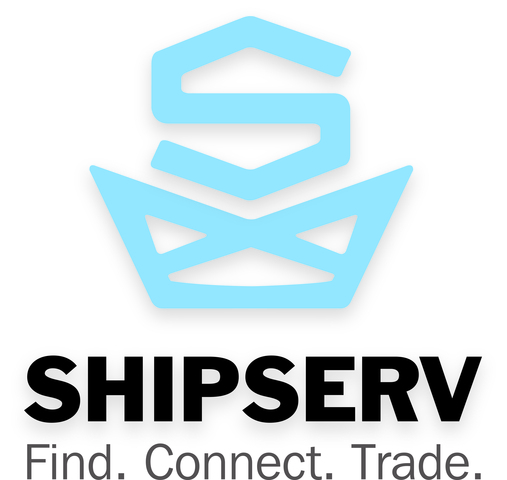 LONDON, UK, 12 January, 2009 – ShipServ, the leading maritime e-marketplace, today announced that 2008 was its most active year ever as record numbers of buyers and sellers of ship supplies turned to it to better control the costs associated with doing business together.
Compared to 2007, the number of transactions flowing through the ship supplies trading platform, ShipServ TradeNet, grew by 69% and the Gross Merchandise Value (the total value of orders placed) grew by 66% to $1bn. The number of ships signed up on the network increased by 50% and the number of suppliers also increased by 50%. In addition ShipServ Pages (
http://www.shipserv.com/pages
), the on-line supplier directory saw the number of business listings grow to over 23,000.
"I'm pleased to welcome so many new members in 2008 and am proud of the strong reputation we have built over the years in helping buyers and sellers to trade efficiently", said Paul Ostergaard, CEO & Founder, ShipServ. "We are particularly well positioned in the current economic climate to offer companies a way to better control their spending, reduce costs and do more with less."
Buyers: reduce costs, streamline operations
In 2008, 31 new ship owners, managers and yards joined TradeNet. These included A.P. Moller-Maersk (Denmark), Bibby Ship Management (UK), Companhia de Navegacao Norsul (Brazil), Crowley (US), Far East Ship Management (Hong Kong), Malaysia International Shipping Corporation Berhad (Malaysia), MSC Ship Services (Cyprus), Prisco Tankers (Singapore), Seabourn Cruise Line (US), Southern Shipmanagement Ltd. (Chile) and Suisse-Atlantique Société de Navigation Maritime S.A. (Switzerland).
Across the board Buyers indicated that signing up for ShipServ was directly related to the increased pressure on them to better control spending and reduce costs. A 2008 Survey commissioned by ShipServ found that by implementing TradeNet companies had been able to:
- Substantially lower costs by leveraging better sourcing capabilities and increasing the volume of competitive quotes
- Reduce purchasing cycle times by more than 30%
- Streamline operations and improve quality by reducing errors and eliminating the need to manually re-key and double-check data
- Expand the number of vessels managed without adding more purchasing staff
Ed Seoane, Director of Procurement, LMS Shipmanagement stated "ShipServ has been one of our biggest successes in purchasing – our buyers can do more actual 'buying', there's less wasted time."

Suppliers: reduce costs, reach more customers
Suppliers also continued to see the benefits of moving to TradeNet, allowing them to be more responsive to customer needs and reducing the cost of customer service.
"ShipServ helps us better manage our orders, letting us focus our resources on serving our customers." commented Hans Henrik Jensen, General Manager, Global Spare Parts, Aalborg Industries.
Atlas Incinerators, Furuno Denmark and Viking Life Saving Equipment were among suppliers who decided to integrate their order management systems to TradeNet in 2008 for further efficiencies.
ShipServ also saw considerable increase in the usage of ShipServ Pages, the world's leading on-line maritime suppliers directory. Pages is free-to-use for Buyers, who can search by company name, brand, product category, product name, country or port.
With Pages, suppliers to the maritime industry can cost effectively market themselves to buyers through a range of listing and advertising solutions. Suppliers also get the added bonus of an increased presence on Google, as their entry on Pages is specially optimized to appear highly in common maritime search results. In fact over 85% visitors come to Pages via Google search results.
"We know that money is tight and every sales & marketing dollar needs to be maximized", commented Mr Ostergaard. "We can help suppliers stand out from the crowd and cost effectively reach new customers. Together with our Google services, we broaden a supplier's reach and for many help them get a voice on the web for the very first time."
Continued Product Innovation
2008 saw significant enhancements to both TradeNet and Pages. Of particular note was the release of a Contract Management module for TradeNet – a sought after tool to manage contract prices in a multiple supplier environment with differentiated pricing.
Pages was also enhanced to include "Enquiry" functionality giving buyers the ability to send RFQs simply and quickly.
Partner Momentum
ShipServ extended its list of standard integration modules that make it quick and easy to connect almost any purchasing system to TradeNet. In 2008 a Danaos adaptor was released, with 3 customers signing up quickly after the product went live. The company also agreed with Ulysses to develop an adaptor for release in early 2009.
The systems now with "out-of-the-box" integration to TradeNet are ABS NS, AMOS, BASSNet, Consultas, Danaos, Logihold, PreMaster PRO, ShipNet SNAPS, SISCommerce, Teledata ShipManager, TM Master and Ulysses Task Assistant.
Industry Best Practice
In December, ShipServ continued its commitment to industry best practice with the launch of the ShipServ Maritime Trading Network Group on LinkedIn. The group is a forum designed for maritime professionals interested in discussing issues related to purchasing, ship supplies and all things eCommerce in the maritime shipping industry. To register visit
http://www.linkedin.com/e/gis/1496327
For more information on ShipServ contact John Watton at
jwatton@shipserv.com
.
About ShipServ
ShipServ is the leading maritime e-marketplace, helping the buyers and sellers of ship supplies to reduce the costs associated with doing business together. In 2008 ShipServ helped its members save an estimated $100m and transformed the way they do business. Whether a Buyer needs to streamline its purchasing operations or a Supplier wants to reduce the cost of attracting or retaining customers, ShipServ is unique in helping businesses of all sizes to find each other easily, connect cost effectively and trade efficiently. Today the ShipServ community numbers over 130 buying organisations, 4,500 vessels and 23,000 suppliers.
Copyright © 2009 ShipServ Limited. All other trademarks are property of their respective owners.