Waterwell introduce the new Garden Lighting Maintenance Service for 2009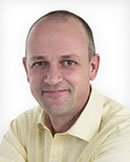 With the introduction of the Garden Lighting Maintenance Service Waterwell will now be providing a complete design, installation and maintenance service for garden water irrigation and garden lights in residential properties throughout London and the South East of England.
The new Garden Lighting Maintenance service that Waterwell is able to offer complements and parallels the existing Garden Irrigation Maintenance Service which has been a success for many years. Similarly, it will be based upon a fixed cost for two visits per year and as it is aligned to the superior service levels that Waterwell focuses on, these visits will be made at a time and date to suit each client. Additional visits can then be requested at any time.
During each visit, a qualified and experienced electrician will inspect the entire garden lighting system to check that it complies with the latest legislation They will also check that the system is safe, is working well and that there is no physical damage. If minor components have failed then the engineer will replace them whilst reporting more significant failures to the client. They will also take the time to talk to the client, demonstrate the serviced system and discuss any changes or amendments that the client might wish to make. You can find out more about Watwerwell services at
http://www.waterwell.co.uk/garden_lighting.htm
About Waterwell Limited
For twenty years, Waterwell has been the market leader in the design, installation and maintenance of irrigation and lighting systems throughout London and the Home Counties.
During that time they have always been a customer-driven business, constantly adapting and improving to meet their clients' demands and exceed their expectations. Waterwell understand the needs of their customers and are confident that they can create an irrigation or lighting system to suit their lifestyle, as well as their garden. As a specialist company, Waterwell focus on providing user-friendly systems, fitted sensitively to suit any garden, whatever its size.
Every member of staff is trained to provide a reliable, top quality service and understands the importance of client privacy. Waterwell also sets the industry standard for providing a comprehensive, professional service for its customers; for example, they operate a first class Health & Safety policy to protect employees and clients alike, they are an approved electrical contractor (now obligatory) and they comply with the water company regulations to provide peace of mind for their customers.
For these reasons, Waterwell has developed long-standing relationships with clients, garden designers, architects and developers and have also been involved in numerous award-winning gardens at the Chelsea Flower Show and Hampton Court.