NEW FOR 2009 – EUROCAMP AND KEYCAMP PRESENT THE AMERICAN DREAM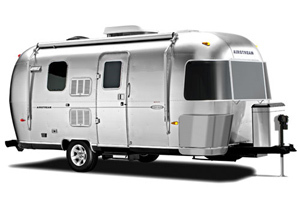 Two of Britain's leading self-catering holiday operators are heading stateside. So if looking for the glitz of Las Vegas or the awe-inspiring wonder of the Niagara Falls, couples and families will now be able to tap into the fun and freedom of the great outdoors at twenty sites throughout the USA and Canada.
The move from both Eurocamp and Keycamp comes after a successful expansion into Florida last year. And with prices starting at just £55 per night for a kabin holiday, including car hire, these latest additions are expected to be popular, especially with those looking to tailor-make their own twin or even multi-centre adventures.
And best of all, in addition to kabins and lodges, the two brands will be offering the all-American Airstream. The one bedroom 'Flying Cloud' model, which is confirmed for the
Las Vegas holiday park
, sleeps up to four and as well as its sleek exterior, offers a comfortable lounge plus all your kitchen and bathroom facilities.
VIVA LAS VEGAS AND OTHER THRILLS FROM KEYCAMP
If looking to combine high-adrenaline with high-rolling, then why not opt for a twin centre break that takes in the craziness of Vegas, the stunning beauty of the Grand Canyon and finishes off with a trip to fun-loving California?
Get right to the heart of the action and start off in style with a parc located right on The Strip! Staying in an iconic Airstream mobile in the grounds of the Circus Circus hotel, in Las Vegas, guests enjoy a host of facilities including a theme park and swimming pool. Taking a day trip to the spectacular Grand Canyon it is possible to enjoy, amongst many other activities, helicopter tours and rafting.
Next stop is one of the best parcs in Central California. Located in Santa Cruz, close to some of California's finest attractions, this parc is also within day trip distance of San Francisco, while some glorious beaches, just perfect for surfing, are also close at hand. The parc itself offers much opportunity for a fun
family holiday
with facilities including a swimming pool, outdoor cinema, bike hire and mini golf.
A three night stay in an Airstream mobile at Las Vegas starting from 26 May, followed by seven nights at Santa Cruz in a two bedroom kabin will cost £1,023 for a family of two adults and two children. The price includes car hire, while flights are available at a supplement.
For further information, call Keycamp on 0844 406 0319 or visit
www.keycamp.co.uk
GETTING CLOSER TO NATURE WITH EUROCAMP
When searching for an authentic
American camping holiday
and a taste of the natural life, then combine a trip to New England with the spectacle of the Niagara Falls.
Starting out in history-rich Massachusetts, with a stay in a kabin at a parc in the quiet countryside setting between Cape Cod and Boston. Enjoy the teeming wildlife in the local sanctuary and beaches, head to the fascinating city of Boston or simply relax on site, where its possible to enjoy a hay-wagon ride or take a dip in the swimming pool. Next stop is Conneticut, at the idyllically located Mystic parc in the heart of New England. As well as enjoying attractions such as Dinosaur State Park and the Aquarium, why not retrace Julia Roberts' footsteps and tuck into a treat from the nearby Mystic Pizza!
Finally, fly up to Ontario and take in the simply stunning Niagara Falls. Set just three miles from the most magnificent of sights, this parc is the ideal spot from which to explore all the local attractions, while enjoying on-site facilities including three swimming pools, mini golf, an outdoor cinema and bike hire.
Four nights in a kabin at Boston Cape Cod starting on 11 April, followed by three nights at Mystic in a Lodge and five nights in a kabin at Niagara Falls, will cost £992.05 for a family of two adults and two children. Price includes car hire but excludes international and internal flights, which are available at a supplement.
For more information on Eurocamp please call 0844 406 0552 or visit
www.eurocamp.co.uk
Keycamp and Eurocamp are also both offering the thrill of the open road with the option to hire fully-equipped motorhomes, which can be picked up at fourteen locations across the USA. Enjoy a great
USA motorhome holiday
with prices which start from £98 per night.