SIRVA Announces Major Sales Force Expansion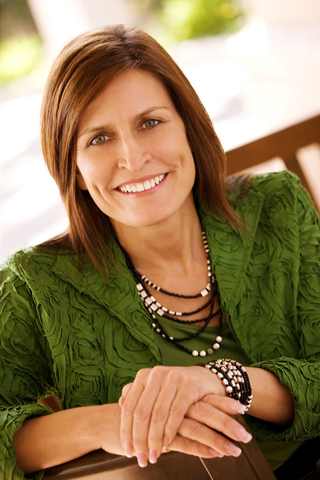 SIRVA Inc., a leading global relocation and moving services provider, today announced the appointment of five new members to the SIRVA Relocation Global Sales force. Serving in various roles, these key hires underscore SIRVA's commitment to pursuing overall corporate growth despite current U.S. economic conditions. Wendy Komac, the newly appointed senior vice president of global sales for SIRVA Relocation, will oversee all U.S. domestic and global relocation sales operations and lead a highly seasoned sales force in developing aggressive-growth sales goals and objectives for SIRVA. In her new role at SIRVA, she will report to Chief Commercial Officer David Byers.
Komac is a proven global sales executive who has been instrumental in building world-class sales teams and leading global sales strategies at many companies including Prudential Relocation, where she most recently served as senior vice president of global business development. She succeeds Tim Callahan, SIRVA's former senior vice president of global sales, who will assume the role of senior vice president of corporate business development, overseeing several new growth initiatives and programs including customer retention, SIRVA Advantage, new product development and government service offerings.
"SIRVA continues to be focused on our existing customers and overall company growth, as evidenced in these new strategic appointments and hires of top talent," said
Wes Lucas
, SIRVA president and chief executive officer. "Wendy and Tim are exceptional leaders boasting deep industry knowledge from their experience at leading global companies, including some of SIRVA's top competition. They both will play integral roles in expanding our customer service offering and achieving company growth goals on a global scale."
Joining Komac's existing team are four highly trained professionals hailing from top industry competition including Cartus, Cinergy, Prudential Relocation, Prudential Financial and American International Relocation Solutions (AIReS). All will serve in the capacity as vice president of relocation sales for SIRVA.
-James Hollenbeck, formerly serving as vice president of global business development for Prudential Relocation
-Elizabeth Stewart, formerly serving as global sales leader for Cinergy and a predecessor company of Cartus
-John Zanni, formerly serving as vice president of business development for Prudential Relocation
-Scott Zoll, formerly serving as sales account manager for American International Relocation Solutions
About SIRVA Inc.
SIRVA Inc. is a leading provider of relocation solutions to a well-established and diverse customer base around the world. The Company handles all aspects of relocation, including home purchase and home sale services, household goods moving, mortgage services, and home closing and settlement services. SIRVA conducts more than 300,000 relocations per year, transferring corporate and government employees in addition to individual consumers. SIRVA's well-recognized brands include Allied, Allied International, Allied Pickfords, Allied Special Products, DJK Residential, Global, northAmerican, northAmerican International, SIRVA Mortgage, SIRVA Relocation and SIRVA Settlement. More information about SIRVA can be found on the Company's Web site at
www.sirva.com.