11th Annual Sedona Conference® Focuses on Attorney-Client Privilege and New Evidence Rule 502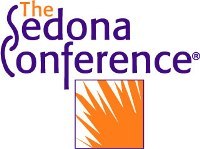 SEDONA, AZ January 21, 2009. The Sedona Conference® announces that registration is now open for its 11th Annual Complex Litigation Conference – this year focusing on the Attorney-Client Privilege: Rule 502, Selective Waiver, Privilege Logs and Related Issues — to be held at the Sedona Hilton in Sedona, AZ, on Thursday and Friday, April 30 and May 1. The all-star faculty for this program includes nationally renowned members of the federal and state bench, litigators from the plaintiff and defense bars, in-house counsel, and one of the most knowledgeable academics in this field. Registration for the conference is strictly limited to 45 persons to ensure an intimate environment for meaningful dialogue, the hallmark of The Sedona Conference®. To view the complete agenda and faculty bios, and to register, go to
www.thesedonaconference.org
or call 1-866-860-6600.
The all-star faculty includes David M. Brodsky (Latham & Watkins), Elizabeth Cabraser (Lieff Cabraser Heimann & Bernstein), Prof. Daniel Capra (Fordham University School of Law), The Hon. John M. Facciola (U.S.M.J., D DC), Ronald J. Hedges (Nixon Peabody), The Hon. Andrew D. Hurwitz (AZ Supreme Court), Martin R. Lueck (Robins Kaplan Miller & Ciresi), Patrick L. Oot (Verizon Communications), Jonathan M. Redgrave (Redgrave Daley Ragan & Wagner), John J. Rosenthal (Winston & Strawn), The Hon. Shira A. Scheindlin (SD NY), Ariana J. Tadler (Milberg), Barbara E. Tretheway (HealthPartners), and The Hon. Carl J. West (Los Angeles Superior Court).
The conference will include panels focused on extremely timely topics such as: (1) Rule 502(b) and reasonable diligence; (2) Rule 502(d) and the court's powers; (3) Rule 502(d) and parallel proceedings; (4) Government and internal investigations: the evolving position of the DOJ and selective waiver; (5) Ethics: protecting client confidences, sneak-peek agreements and related issues; (6) Privilege logs: best practices; (7) The practical future of privilege review under Rule 502 and best practices; and (8) A judicial roundtable addressing Rule 502 and future directions and issues in privilege law.
Registration is $1195/person, $1095/person if two or more from the same firm register at the same time (no more than three persons per firm, please, due to the overall limitation on number of registrants). The Sedona Conference® Regular Season Conferences such as Complex Litigation XI are designed for experienced participants.
Email The Sedona Conference