SEO Copywriting Services are being launched at Ikroh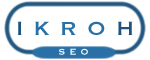 Ikroh recently announced the addition of a range of SEO Copywriting services (
http://www.ikroh.com/content-writing.html
) to the existing web marketing services they offer. Ikroh can now rewrite the content of their clients' websites to appeal to both search engines and visitors, while continuing to use their search engine optimisation skills to ensure the site appears high in the rankings.
A website may be well-designed, easy to use, and even well ranked in the search engines, but without well written content, this is not likely to translate into a high conversion rate. The content on a website needs to be both interesting and sales driven in order to encourage conversions, but it also needs to be search engine friendly to maintain a high ranking position. This is where a search engine copywriter can help.
Search Engine Optimisation (SEO) is the process of getting a website established in the search engines and moving up the rankings. There are many aspects to SEO, including on and off page optimisation, and ensuring the content contains the right keywords has always been a part of that at Ikroh. Now they have a professional SEO copywriter on board, Ikroh's MD (Daniel Wright) says; 'We are very excited at being able to offer comprehensive copywriting services to our clients as content can have a huge effect on a website's position in the search engines'. They are now offering landing page copywriting, press release & article writing, business blogging and proofreading services.
Landing Pages
A landing page is the page a visitor arrives at after clicking on a link from a search engine. The content on these pages is always crucial, but if it is the landing page for a pay per click campaign it is doubly so as it costs money each time someone visits. In this case it is important that the text works hard at converting every visitor to a customer. This is where the sales aspect of SEO copywriting comes into play crafting compelling text with an appropriate call to action. The content needs to be written with a specific human target in mind, while always remembering that if it isn't search engine friendly, no humans will ever see it.
Business Blogging
Blogs are becoming extremely common and is an effective way to ensure a website always has fresh content and a stream of new visitors arriving. However, it's not as simple as just setting one up, someone has to write it regularly. Employing an SEO copywriter to do this means the task doesn't take up the time of a company's employees.
Keeping Everyone Happy
A website's content has to keep three different groups happy;
* the search engines need content which is written with SEO in mind so that the website appears high in the search engine rankings pages;
* the visitors need interesting, compelling content so that they stay on the site;
* the business needs the content to encourage conversions and sales to give a good return on investment.
Keeping these audiences happy is a skill that is usually based on a solid groundwork of search engine marketing and sales skills, and requires more thought than the average piece of copy. This is why it makes financial sense to employ a professional SEO copywriter. Ikroh now takes the task off companies' hands and helps websites work harder, move up the search engine rankings pages and increase sales.
Contact:
Daniel Wright
Ikroh SEO
Otter Close
Milton Keynes
MK3 7QP
Phone: +44 (0)1908 379 938
info@ikroh.com
http://www.ikroh.com