SpecTec and ShipServ Strengthen Ties to Help Shipping Companies Make Significant Savings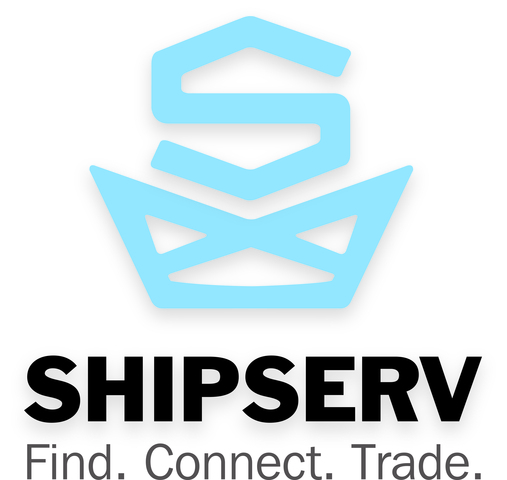 LONDON, UK – ShipServ (
http://www.shipserv.com
), the leading maritime e-marketplace, and SpecTec (
http://www.spectec.net
), the world's leading fleet management provider, today announced a strengthened cooperation between the two companies, with the aim of providing the best possible e-business and purchasing solutions to the shipping industry.
Paul Ostergaard, CEO of ShipServ, and Giampiero Soncini, CEO of SpecTec Group, announced that the two companies will work together to promote their combined solutions to the shipping industry, and to provide users with increasingly sophisticated procurement solutions at a click of a button.
2009 is likely be a difficult year for the shipping industry, with many ship owners, operators and managers looking to cut costs at every possible corner. The SpecTec and ShipServ combined solution will help shipping companies to reduce their costs, minimize their risk and position themselves well for growth when the economy improves.
ShipServ is today the largest provider of e-business solutions to the shipping industry, while SpecTec AMOS maintenance, quality and procurement software is the most widely used Fleet management system.
As part of the announcement, the two companies' Product development teams will jointly work on several initiatives, including:
* integration between AMOS Spare parts and ShipServ on-line catalogues. This solution will allow searching for spares inside ShipServ catalogues directly from AMOS inventory registers or Purchase Order lines.
* further streamlining the procurement work flow and enhancing visibility. The aim is to create a seamless integration between Purchase Requisitions, Queries and Orders, and e-business processes, in order to make all stages as automated and fast as possible
* leveraging shared data sources to create Procurement related KPIs and Management Reports
While the two companies will continue to cooperate with other existing partners as they are doing today, both Mr. Ostergaard and Mr. Soncini believe that the synergies and the potential of the two companies working together will generate enormous benefits for their respective customers.
"Streamlining Purchasing procedures can bring enormous savings, not only by accessing more suppliers and thus having a better possibility to get a lower price; but also because automated procedures save quite an amount of time and paper work," said Mr. Ostergaard. "Moreover, ShipServ automatically provides a wealth of statistical reports, which can be used to further tune the purchasing procedures and the selection of the best suppliers".
"There is often an initial reluctance from Purchasing departments in adopting e-commerce. Still, most of the people who are against e-business at work would go home and buy the latest book or CD via Amazon, or something via e-Bay," said Mr. Soncini. "It is strange, but not untypical of the resistance to change which permeates our working life. Yet once automated Purchasing procedures are in place, the operators simply do not look back. They can see how effective, fast and reliable the whole process of buying via e-business is. And with the integration between AMOS and ShipServ, all the processes will become faster and more efficient".
For more information on ShipServ do not hesitate to contact John Watton at
jwatton@shipserv.com
. For information on SpecTec contact Deanne Litman at
deanne.litman@spectec.net
.
About ShipServ
ShipServ is the leading maritime e-marketplace, helping the buyers and sellers of ship supplies to reduce the costs associated with doing business together. In 2008 ShipServ helped its members save an estimated $100m and transformed the way they do business. Whether a Buyer needs to streamline its purchasing operations or a Supplier wants to reduce the cost of attracting or retaining customers, ShipServ is unique in helping businesses of all sizes to find each other easily, connect cost effectively and trade efficiently. Today the ShipServ community numbers over 130 buying organisations, 4,500 vessels and 27,000 suppliers. For more information visit
www.shipserv.com
About SpecTec
Our software AMOS (Asset Management Operating System) allows operation and control of all Technical and Documentation aspects in the fields of: Maintenance, Spare parts and Stock control, Purchasing and Procurement, Quality and Safety documentation management, Voyage management (for shipping), Personnel management. In its 22 years of existence, AMOS has become the "de facto" standard in shipping, and a major player in all other fields of application: in fact, the use of AMOS in the oil&gas sector is rapidly expanding, while several Navies worldwide are implementing AMOS as a Commercial Off The Shelf (COTS) software to cover their Integrated Logistic Systems aspects. SpecTec invests heavily in research and development.
Working in close cooperation with many of our customers and partners, we develop software that suits your needs, provides you with a competitive advantage and ensures compliance with mandatory regulations. For more information visit
www.spectec.net
Copyright © 2009 ShipServ Limited. All other trademarks are property of their respective owners.