SkyClub Releases Its Top Five Destinations For Business Travellers In 2008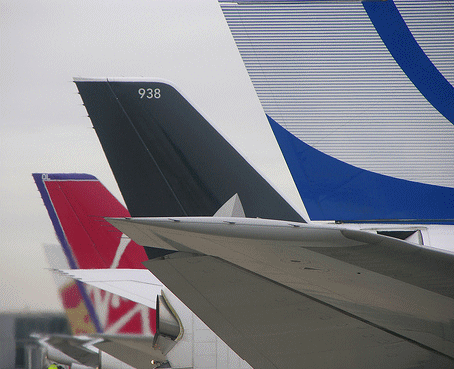 Business and first class flight booking agent SkyClub (
http://www.skyclub.com
) has reviewed its booking figures for 2008 and has revealed the top five international destinations for business travellers. It has also determined the most popular carriers used to get to these destinations during the course of the year. The results are as follows:
New York City – Just to prove trans-Atlantic relationships are as good as ever, New York has topped SkyClub's list of most visited destinations by business travellers from the UK. Located on the East Coast of the United States, New York is an international business hub, vital to the UK, with $13bn invested every year. The most frequently used airline for this trip last year from SkyClub's records was British Airways, who operate over 100 flights on this route to and from London airports Heathrow and Gatwick.
Los Angeles – Continuing with the American theme, LA is a close second for the most travelled routes for business people during 2008 according to SkyClub. The famous city located in the State of California, does a huge amount of business with companies in the UK. Although it is a much longer flight than the one to New York, many that travel appreciate the sunshine at the other end. SkyClub found the preferred carrier for business travellers on this route during last year was Virgin Atlantic. The airline set up by Richard Branson 25 years ago operates daily flights to the West Coast city from London.
Dubai – Third most popular destination for business travellers in SkyClub's list is Dubai. Situated on the Persian Gulf coast of the United Arab Emirates, Dubai has become one of the largest trading city's in the Middle East. This has been due to significant investment in infrastructure and encouraging foreign business to settle there. Skyclub found that the preferred carrier for business travellers flying from the UK to Dubai during 2008 was Emirates. The Middle Eastern airline fly's directly from London to Dubai daily, with the new Airbus A380 in operation on this route.
Singapore – The South East Asian Island of Singapore was SkyClub's fourth most visited destination by business travellers during 2008. The highly developed market-based economy in Singapore has atracted large amounts of foreign business. Singapore has been rated as the most business-friendly economy in the world, with thousands of foreign expatriates working in multi-national corporations. The most commonly used carrier on this route last year according to Skyclub was Singapore Airlines. The national carrier of Singapore fly's up to 3 flights a day on this popular route.
Melbourne – Completing the top five destinations for business travel is the Australian city of Melbourne. It is also the furthest from the UK, at over 10,000 miles and taking up to 24 hours to get to (not including connections). What makes Melbourne so popular is that it has grown into a major technology hub for business. It has also become a popular choice for international conferences, with several large venues to accommodate such corporate events. The most popular airline for this route is Australia's well known Qantas, who operate up to two flights a day from London to Melbourne.
Skyclub compiled the top five business destinations from seats booked and travelled on by passengers flying business class only. This does not include details of business travellers flying in economy of premium economy. Short haul business travellers are more likely to fly from convenient airports or use overground services, so many have not made the top five for that reason.
About SkyClub: SkyClub are a
First and business class
booking agent, based in the UK. SkyClub book thousands of flights every year for business class travellers all over the world. They are also involved in booking hotels, charters and arranging collection serverices for customers. For more information about SkyClub please contact their team today on +44(0)207 255 0700.