The Internet Redefines Power in the Workplace, says author of Leadership From Below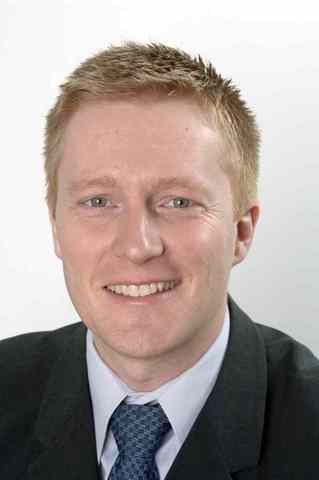 Globetrotter Trond Arne Undheim, Ph.D., has discovered that in the Internet age, you do not have to be a leader to lead. His recession-proof message is that effective leadership is about attitude, not position.
While researching his book Leadership from Below in places such as Silicon Valley, Scandinavia and Asia, he found that the Internet generation completely redefines leadership in the global workplace. Much of the management literature misses this point by still addressing CEOs instead of knowledge workers, he argues. Undheim, recently featured in a TV interview on
Good Morning Connecticut
, goes on a virtual book tour across the globe in March 2009.
Leadership From Below is a recession-proof management perspective built on peer-to-peer, community, energy, and psychological balance. It explains how the workplace is being changed by ideas from Asia, Scandinavia, and the socially networked Internet-by those who are aware of the opportunities. Julian Herbstein, Partner, BFDM, formerly Principal with Soros Fund Management says the book is: "A must-read for any young manager looking to apply the lessons of eBay, Google and Facebook to the real world."
Undheim, who has a Ph.D on how the Internet affects the workplace, says a whole new skill-set is needed: "Leaders without formal authority need tech savvy, listening skills, social antennas, and a good pitch. With these you can master any situation. The Internet Generation, all those born from 1970s onwards, or who embrace the Internet mentality fit this picture. They are seldom afraid to speak up. They also know when to be silent", the London-based author and speaker explains: "I would argue that Internet era leaders don't really lead. Instead, they enable leadership from their followers. Leadership from below is about attitude, not position. In fact, CEOs and emerging leaders need a new toolkit."
The 232-page ($31.34)
Leadership From Below hardcover book
was initially published web 2.0-style in February 2008 but only became available on Amazon.com in late December 2008. The 236-page ($19.99)
Leadership From Below paperback
is now on Lulu.com and will shortly be available with other online retailers. Other publication avenues are being actively explored and publishers may bid for national rights. The author is available for speeches, interviews and guest blogging.
Email Leadership From Below