BMA Colorado Offers to Support Members During the Recession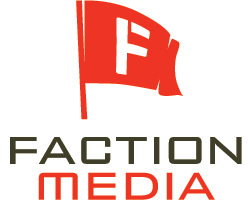 The Colorado Chapter of the Business Marketing Association (BMA) understands the economic challenges that their members face during the current recession. In response, the organization is offering an Unemployment Special for the March 11, 2009 dinner meeting at the Renaissance Hotel located at 3801 Quebec Street, Denver.
Faction Media, BMA Trustee and Education Grant Sponsor, is helping BMA members affected by the recession by supplementing a large portion of the registration fee for the March dinner event titled, "HelloMoto: Motorola Puts Its B2B Marketing Online."
"These are tough times, and every member of Faction Media believes that it is not only important, but essential, to support our community as the recession continues to affect our fellow Colorado Business Marketing Association members. We are eager to provide support and show our appreciation to BMA and its membership where we can," stated Faction Media Co-Founder Dave Greves.
Because of the grant from Faction Media, the Unemployment Special provides an opportunity for the first 10 BMA members who are between employment opportunities to register at the reduced price of $25.
"Our organization is incredibly strong because of the dedication and commitment we've received from members over the years," said Marilee Yorchak, executive director of BMA Colorado. "Our Unemployment Special is an opportunity for us to support our members during a time when networking and continuing education becomes critical. It's our way to give back to loyal members."
To take advantage of the Unemployment Special or for more details, contact Marilee Yorchak at (303) 607-9957 or
marilee@bmacolorado.org
. For details about the March luncheon or to register, visit bmacolorado.org and click Events.
ABOUT BMA
Dedicated exclusively to the discipline of business-to-business marketing, BMA Colorado is a nationally recognized networking and development organization that provides a wide range of services, resources and opportunities to drive its members' success. As the region's premier association for top marketing practitioners, BMA Colorado hosts monthly events that feature expert speakers on innovative industry topics. Members benefit from professional recognition, unparalleled networking and a library of educational materials. Anyone interested in learning more about BMA Colorado is encouraged to call (303) 607-9957 or visit
www.bmacolorado.org.
ABOUT FACTION MEDIA
Faction Media is a full-service digitally led communications agency that helps clients compete, evolve and grow in an increasingly complex and fragmented marketplace. Faction Media provides digital strategy, audience insight, creative services, interactive development, search marketing, performance analytics and marketing optimization to Fortune 1000 companies including some of the largest and most innovative businesses in the world.
Faction Media's Unified Marketing™ approach combines new and evolving interactive tools with traditional channels to identify, build and execute the most effective and successful brand and demand generation campaigns. A commitment to performance accountability, technology, and creative innovation has defined Faction's place as a leader in Business to Business communications and marketing. For more information on Faction Media visit
www.factionmedia.com.