Baxa Corporation Acquires Florida-Based ForHealth Technologies™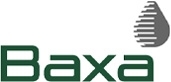 Englewood, Colo., March 3, 2009 – Baxa Corporation, a leading developer of technology for the safe handling, packaging and administration of fluid medications, today announced that it has acquired ForHealth Technologies, Inc., a Florida-based healthcare robotics and software company, in a strategic expansion of its focus on health-system pharmacy automation and IV room productivity. Terms were not disclosed.
The ForHealth acquisition adds IntelliFill i.v.® and IntelliFlowRx™ to the existing Baxa products for pharmacy operations management. IntelliFill i.v., a high-speed robotic system for preparing intravenous doses, is an industry standard for performance, cost savings and patient safety. Through the preparation of more than 25 million patient doses, IntelliFill i.v. has proven itself in many of the most-respected US hospitals. IntelliFlowRx IV Room Workflow Manager promotes reductions in drug costs and waste, while ensuring patient safety and improving accuracy and efficiencies in manual IV compounding.
"The acquisition of ForHealth is a strategic move that expands our commitment to improving patient safety and enhancing the quality of life in health-system pharmacies," said Greg Baldwin, Baxa Chairman and CEO. "For decades, Baxa has led the industry in solutions for IV preparation. The powerful combination of the Baxa and ForHealth products and people will expand that leadership and accelerate customer deployment of IV automation solutions."
"We're excited to be joining the Baxa family. Baxa Corporation's leadership position and established credibility in hospital pharmacies will create new opportunities for ForHealth products," said Steve Thomas, ForHealth Chairman and CEO. "Hospital pharmacies now will have one clear choice when it comes to addressing their IV automation needs."
ForHealth operations will continue from its US headquarters in Daytona Beach, Florida. Baldwin and Thomas both emphasized that the transition to Baxa ownership will be seamless for existing ForHealth customers.
About Baxa Corporation
Baxa, a customer-focused medical device company, provides innovative, solution-based technologies for medication handling and delivery. Its systems and devices promote the safe and efficient preparation, handling, packaging, and administration of medications. Key products include the PadLock® Set Saver, Rapid-Fill™ Automated Syringe Fillers, Exacta-Med® Oral Dispensers, MicroFuse® Syringe Infusers, Repeater™ Pharmacy Pumps, and Exacta-Mix™ and MicroMacro™ Multi-Source Automated Compounders; used worldwide in hospitals and healthcare facilities. Privately held, Baxa Corporation has subsidiaries and sales offices in Canada and the United Kingdom; direct representation in Austria, Belgium, Finland, France, Germany, Luxembourg, The Netherlands and Switzerland; and distribution partners worldwide. Further information is available at
http://www.baxa.com.
About ForHealth Technologies, Inc.
Founded in 1998, ForHealth Technologies delivers 21st-century technology combined with professional support to enable hospital pharmacies to stay ahead of the growing challenges faced in preparing injectable medications. ForHealth Technologies' solutions deliver quantum-leap improvements in key I.V. room performance metrics: accuracy, patient safety, clinician safety, speed, cost reduction, and regulatory compliance. More information is available at
http://www.fhtinc.com.
ForHealth Technologies: Innovating for Your I.V. Room's Future™.
Contacts:
Marian Robinson, Vice President, Marketing
Baxa Corporation -
http://www.baxa.com
- 800.567.2292 ext. 2157 or 303.617.2157
Email:
marian.robinson@baxa.com
Email Absolutely Public Relations