Classic Carports Gives Office Carports A Facelift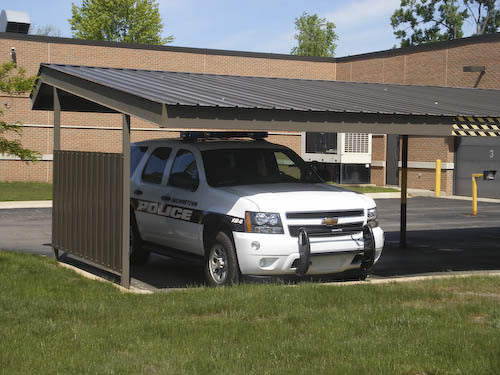 Classic carports, a pioneer in offering
commercial carports
, metal canopies, and other metal structures in Michigan, is set to unveil its new range of carports for business organizations.
Classic Carports is widely known for manufacturing and installing carports that meet the highest quality standards and exceed local ordinances. The carports and canopies they design are very durable withstanding the harshest weather conditions like hail storm, snowfall, rainfall, heat and other external damages. These carports can easily provide shelter to all types of vehicles, be it cars, trucks, school buses, bikes, or SUVs.
Carports manufactured by Classic Carports are not only supreme in their quality and performance but also in appearance. The unrivaled designs and architectural styles offered have helped the company in creating a wide client base over the years. The exclusive range of
carport design service
has further distanced Classic Carports from the rest of the highly competitive industry.
The idea of owning a carport has been well received by several business owners. Many find it to be an additional source of income when installing carports in open parking spaces because of the added value it brings to properties. It has increased the occupancy rate of areas that were once vacant because of unprotected parking. The company believes it would help businesses maintain occupancy and become more competitive with other property owners. Additionally, owners can assign parking to tenants in their carports.
Classic Carports would also eliminate the regular hassle of finding parking space for employees. They, in turn, would acknowledge the management's concern for their needs and further give their best for the betterment of the business. An elegant carport also adds to the appeal of an organization, which would help in acquiring and retaining customers.
For more information about Classic Carports and their Carport,
metal canopies
and other metal structure services for protection of vehicles and heavy equipment, call 800.657.6118 or visit
http://www.classiccarports.com/