Mobility Specialists Goes Online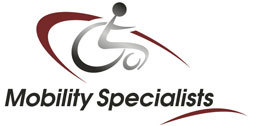 Auburndale, Fla.-Mobility Specialists, an ACHC accredited company providing products for people with disabilities, has taken its team of health care professionals online by launching its new Web site.
The website,
www.mobilityspecialists.net
, provides information about the company's many services and products such as wheelchairs, home oxygen therapy, therapeutic mattresses and ambulatory aids. Mobility Specialists President Butch Vanderpool said the new site does a better job of capturing the character of the company.
"We're a company that cares for our patients," Vanderpool said. "We go above and beyond to make our referral sources happy, making sure each of our patients experiences the very best in customer service."
Vanderpool also stated that the company has expanded its retail offerings, adding aids to daily living products, join pain relief products, compression stockings, diabetic supplies, braces and supports, and lifts and ramps.
Mobility Specialists highly qualified team of experts serve patients in the Polk County area, helping those with disabilities gain their independence. The staff's thorough four-point evaluation is conducted in the comfort of the patient's home, ensuring the highest level of professional, personalized service.
Mobility Specialists is an Auburndale, Fla.-based Corporation serving the Central and Southwest Florida market. The company sells custom power and manual wheelchairs, electric scooters, lifts, ramps, and seating and positioning systems. Mobility Specialists President William "Butch" Vanderpool handpicked his team of medical equipment specialists to provide functional expertise and excellent customer service. Mobility Specialists prides itself on offering independence and freedom to those with disabilities. The company is accredited by
www.ACHC.org
(The Accreditation Commission for Health Care, Inc.).
Email Mobility Specialists