Vail Hotel Offers Free Lodging during June 'Voluntourism' Weekend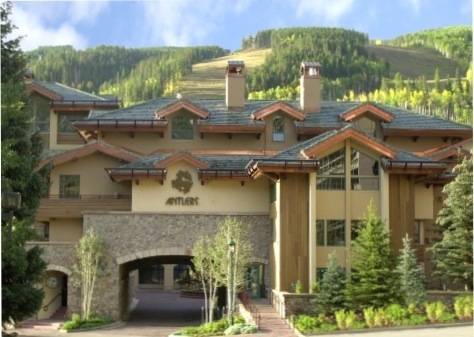 Looking for a Vail summer hotel deal that's fun, free – and green all over? The Antlers at Vail's 'Trash Pickin' & Picnickin' Package' may not sound like the most glamorous vacation getaway, but the eco-friendly hotel's staff is betting its guests will enjoy participating in one of its most long-standing sustainable efforts – namely, its voluntary highway cleanup program. The two-night discount package includes lodging on June 20 and 21, 2009, with the second night's accommodations free for guests who join the Antlers staff on Sunday morning, June 21, for a guided trash pickup stint. The cleanup lasts approximately three hours, and a complimentary picnic lunch will be served afterwards at the Antlers pool area for all participants.
The Antlers was recently named "Vail Valley's Green Business of the Year" by the Vail Valley Partnership (
http://www.visitvailvalley.com/
). General manager Rob LeVine says, "We've been cleaning up our two-mile stretch of Vail Pass since 1988; this year, we thought our guests might like to join us and see what a thoroughly good time we always have." Additional nights may be booked at a discounted rate, subject to availability. The event coincides with the Healthy Homes Tour & Fair held from 10 a.m. to 4 p.m. on June 20, sponsored by the Vail Symposium (
http://www.vailsymposium.org/
) and Eagle Valley Alliance (
http://www.eaglevalleyalliance.org/
). The fair showcases environmentally sustainable ideas, products and services while the home tour shows green products in everyday use; for more information call 970-827-9999.
The Antlers Vail hotel – Green Star-rated since 2002 – offers condominiums ranging from studio suites up to four bedrooms, with fully-equipped kitchens, fireplaces, outdoor balconies, free Internet access, free heated indoor parking, a heated pool, and hot tubs with million-dollar views. Every room provides plenty of space to spread out and all the comforts of home, and additional money-saving perks include complimentary fitness passes to nearby Vail Athletic Club and free dessert with dinner at the award-winning Sweet Basil restaurant. Numerous restaurants, galleries and shops are within walking distance, and the free Vail town shuttle stops just footsteps away. For more information or hotel reservations, call 1-800-843-8245 or visit
www.antlersvail.com.
Media Contacts: Rob LeVine, General Manager, Antlers at Vail,
RLeVine@antlersvail.com
, 970.476.2471; or Darla Worden, WordenGroup Strategic Public Relations,
darla@wordenpr.com
, 307.734.5335
Email WordenGroup Public Relations