Ryarc software selected to control Barilliant hospitality digital signage network, PulseTV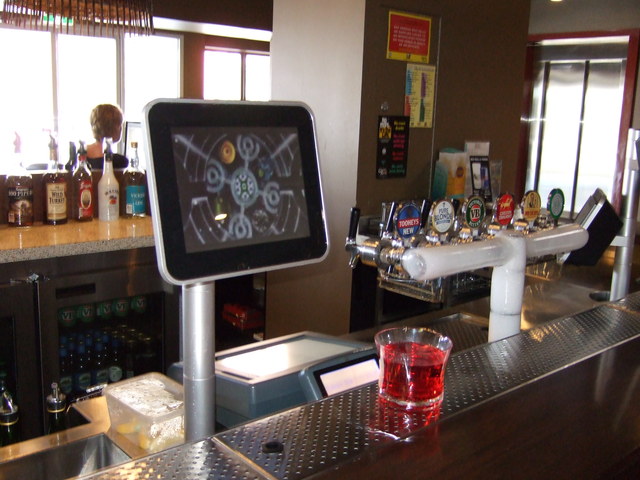 Ryarc has announced that their
digital signage software
has been selected by Barilliant Systems, a company specializing in technology solutions for the club and pub industries, to provide the digital signage software for their national screen network, Pulse TV. Deployment has already begun and as Barilliant's network continues to expand, it is expected that Pulse TV will be deployed in 500 pub and club environments over the next 3 years, with up to 10 screens in each venue.
PulseTV is a closed network of small, elegant and unobtrusive
hospitality digital screens
located on and around bar countertops in pub and club environments. Displaying a mix of entertainment video clips, venue specific promotions and commercial advertising, the content is designed to both entertain and inform patrons while they are waiting at the bar or relaxing with friends at the venue.
Paul Mallinick of Barilliant said, "Using Ryarc's CampaignManager, Pulse TV will offer additional revenue streams for publicans, interactivity to advertisers and information and entertainment to venue patrons. When we benchmarked Ryarc software against its competitors, it quite simply provided the widest and easiest to use functionality. It is a pleasure working with the Ryarc team and CampaignManager has been crucial to the success of the network to date."
Sales and Marketing Manager of Ryarc, Ben Mooney says "We are pleased to be working with Barilliant on their new initiative, Pulse TV. Digital signage is a natural extension to the core business of Barilliant and it is great to see a truly customised solution which fits the context perfectly. "
About Ryarc (
http://www.ryarc.com
)
Ryarc is a software company focusing on
Digital Signage Software
, distributed audio and playback technology. Ryarc's core product is CampaignManager, an end-to-end Digital Signage management platform which is used worldwide to operate and manage digital signage networks, large and small. Ryarc also allows you to expand your digital signage network to include an audio (in-store radio) platform as well as an internal communications channel, all managed from a central location. Please feel free to contact Ryarc to ask any questions….Ryarc related or industry related we are here to help make it happen.
About Pulse TV and Barilliant Systems Pty Ltd (
http://www.barilliant.com/
)
PulseTV is one of the products offered by Barilliant Systems, a company that specialises in technology solutions for the pub and club industries. Other products include Barilliant Beer Control, Barilliant Spirit Control and Barilliant Flow Monitoring. These solutions deliver pub and club management unprecedented control and accountability behind the bar by controlling, monitoring and reporting on every millilitre of tap beer and/or spirits dispensed in the venue. They are all products that assist pub and club management in identifying and significantly reducing shrinkage due to wastage, error and theft.