'Go Paperless' Arbor Day Challenge Announced by Jackson Hole PR Firm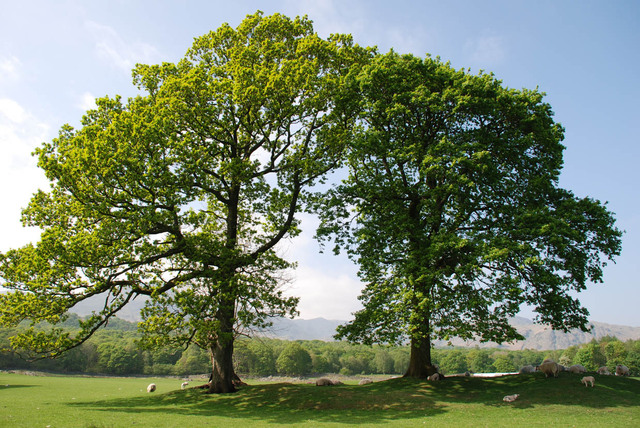 Jackson, Wyoming-April 9, 2009-WordenGroup Strategic Public Relations, a Jackson Hole PR firm specializing in travel public relations and ecotourism public relations, has announced a 'Go Paperless' initiative for Arbor Day (
http://www.arborday.org/arborday
), April 24, 2009, challenging businesses to join the Wyoming public relations specialists in reducing office paper flow and saving trees in honor of the national tree planting holiday.
"We're always looking for ways to 'green' our office – and our lives," says WordenGroup principal Darla Worden. "Arbor Day seemed the appropriate day to provide additional focus on saving paper ourselves – and challenging other businesses to follow suit." Worden adds, "At one time public relations departments used massive amounts of paper, sending out faxes, media kits, letters and news releases to editors and journalists. Today, we use very little paper thanks to our ability to send and post materials electronically."
WordenGroup offers the following Top 10 Tips toward an Arbor Day paperless office:
1. Send documents via e-mail or e-Fax (
http://www.efax.com/
).
2. Stop unwanted junk mail and catalog delivery with a service like Stopjunk (
http://www.stopjunk.com/
).
3. Try not to print anything — but if you must, be sure to use 100% post-consumer recycled paper.
4. Spell-check before you print to eliminate document do-overs; and print only the page or passage you need out of a longer document.
5. Set your printer default for double-sided printing, and keep a box of "one-side-used" paper for writing notes or printing for in-house use.
6. Read an online newspaper.
7. Remember your coffee mug (no paper cups); and if you "brown bag" your lunch, replace that iconic paper sack with a reusable lunch bag.
8. Sign up for email bill delivery for online rather than paper statements, and pay your bills – and invoice clients – electronically.
9. Borrow books from the library or buy used books online.
10. Move office forms to electronic versions – Microsoft Office and Excel both have powerful form creation tools – or ask your computer support person to create a custom form. WordenGroup asked Jackson Hole web consultant Toby Byrum to create an easy-to-use online timesheet for paperless tracking of client hours, for example, that "ended up being a godsend for efficiency as well," says Worden.
WordenGroup is working with Teton County's Waste not Wednesday program (
http://www.tetonwyo.org/10x10/nav/202324.asp
) to help get the Jackson Hole PR firm's 'Go Paperless' Arbor Day challenge out to other area businesses. Teton County provides special online recycling and energy-saving ideas – including an "eco-driving tip of the week" – on its website each week under the Waste Not Wednesday heading.
Worden invites additional "Go Paperless" suggestions on WordenGroup's "PR Cred" blog (
http://prcred.wordpress.com/
) – or email them to her at
darla@wordenpr.com
- and watch for additional ideas to be posted on PR Cred and the company's WordenGroup PR Facebook group page.
WordenGroup Strategic Public Relations is a boutique public relations firm representing companies in hospitality, tourism, ecotourism and architecture-many with eco-friendly components. Based in Jackson Hole, Wyo., the firm also has associates in Denver, Colo. For additional WordenGroup information, visit
www.wordenpr.com.
Media Contact: Darla Worden, WordenGroup Strategic Public Relations,
darla@wordenpr.com
, 307.734.5335
Email WordenGroup Public Relations