NBIB Urges Female Hormone Imbalance Symptoms To Be Tested Regularly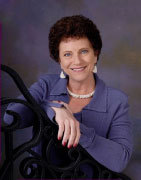 Natural Body in Balance urges women of all ages to have their hormone levels tested regularly. The company conducts regular workshops and seminars to enlighten women on how to deal with stress and health related issues naturally. "With just a few adjustments in lifestyle and right nutritional protocol,
hormonal imbalance
can be cured," concluded Dr. Davis.
Today's women have hectic schedules, juggle professional and personal lives, and can find it difficult to pay attention to their health. Factors such as the skipping of meals, intake of birth control pills, exposure to household chemicals, and other environmental xenoestrogens may also cause a number of hormone imbalance symptoms in women.
Formed in March 2008, Natural Body in Balance was founded by Dr. Maegan Davis, a chiropractor with a 25 year career, to help women struggling with
hormone imbalance symptoms
. Dr. Davis lays great emphasis on treating hormonal imbalance naturally rather than by using synthetic hormones. "Synthetic hormones prescribed in the form of pills and HRT (Hormone Replacement Therapy) not only carry side effects but can often lead to serious health issues. My patients come to me looking for natural, safer ways to combat
symptoms of hormone imbalance
."
Treatment experts the world over believe incorrect interaction between estrogens, progesterone, cortisol, DHEA's, and testosterone are a fundamental problem causing female hormone imbalance. Some of the most common symptoms found in women suffering from this natural disorder are hot flashes, night sweats, menopausal mood swings, depression, weight gain, migraines, mental fogginess, low blood sugar, low Vitamin D levels, estrogen dominance, PCOS, Endometriosis, and sleeplessness.
The treatment and dosage for hormone imbalance is carefully formulated according to the hormone and mineral levels of each individual. "At Natural Body in Balance we use a saliva test and hair analysis approach that detects the active available hormone, as compared to blood testing for the protein-bound inactive form," says Dr. Davis. "Accordingly, we prescribe whole-food supplements, high-quality herbs, and sublingual bioidentical hormones to balance the endocrine system."
To learn more about Natural Body in Balance or to contact the company's leading hormone imbalance treatment experts, visit
http://www.NaturalBodyinBalance.com/
Email Natural Body In Balance