Hertz Furniture Goes Green with Eco-Friendly Furniture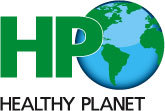 Mahwah, N.J. Environmental awareness has always been a priority at Hertz Furniture. But as the importance of environmentally safe,
eco-friendly furniture
manufacturing becomes clearer and clearer, Hertz Furniture is stepping up its earth-friendly and people-friendly efforts by initiating its new Healthy Planet program.
"Going green is an ongoing process that is important both to our company and to our planet," maintains Mr. Saul Wagner, President of Hertz Furniture. "We realize that part of our obligation to our customers is to enable them to make environmentally healthy buying decisions."
According to Mr. Wagner, the Healthy Planet initiative was developed to make eco-friendly furniture more available to Hertz Furniture's customers, as well as to bolster the company's own earth-friendly efforts.
Hertz Furniture's new plan is a multi-pronged program to review and certify the
eco-friendly furniture
companies with which it does business. In addition, the project enhances and expands many of the environmentally safe measures already undertaken by the company.
The first aspect of Healthy Planet is to actively partner with businesses that practice environmentally sound procedures in manufacturing eco-friendly furniture. Many of the brands sold by Hertz Furniture are already environmentally certified by GreenGuard, LEED, and the US Green Building Council, and more receive certification every day. Hertz Furniture clearly marks those vendors that carry environmental certification so that clients can make earth-friendly choices when purchasing office, church and
school furniture
.
The second is to step-up Hertz Furniture's recycling program. All paper, cardboard, plastic and wood materials used, including every piece of packing material used in installation, are recycled in order to cut down on environmental waste.
Supporting car and van-pooling is the third Healthy Planet objective. Hertz Furniture has been van-pooling for over fifteen years, helping employees reduce the stress on our environmental resources.
The reduction in the amount of chemicals used by Hertz Furniture's proprietary brand,
Academia Furniture
, is the fourth Healthy Planet step. The company continues to research ways to cut down on chemicals used, in order to provide today's children with the highest level of eco-friendly
school furniture
.
In addition to these measures, Hertz Furniture strives to manufacture all of its own furniture products to be as eco-friendly as possible. Steel support systems ensure long-term product use, reducing waste. Top-quality, easy-sliding chair glides minimize floor damage, which means less polishing and refinishing so that fumes and chemicals are kept out of our classrooms and our children stay safe. Warehouses on both the East and West Coasts of the United States help to combine deliveries so that shipping distances are kept to a minimum – thus saving on fuel.
Hertz Furniture invites all those who are concerned about our environment to visit our website and find out more about our eco-friendly efforts, our Healthy Planet-certified vendors, and plans for our upcoming plant-a-tree campaign. Download our green statement and that of our proprietary brand, Academia Furniture. Contact us by phone or email at
HealthyPlanet@HertzFurniture.com
. We welcome your questions as well as your suggestions for making our planet a healthier place to live - today, and for future generations.
Hertz Furniture's environmental commitment extends to those to who inhabit the environment as well. Hertz Furniture is pledged to treating all its customers with respect and courtesy, regardless of race, religion and ethnicity, and irrespective of order size. By making "people-friendly" efforts as much of a priority as eco-friendly furniture efforts, Hertz Furniture hopes to make our planet healthier in more ways than one.
About Hertz Furniture
For over 40 years
Hertz Furniture
has supplied schools, religious institutions, businesses and government offices with top quality commercial furniture and superior customer service. Speedy Quotes, Quick Ship products, a wide selection of eco-friendly furniture, a free project planning and design service and the best warranties in the industry are just a few of the ways that Hertz Furniture provides added value to its customers. For additional information on Hertz Furniture and its extensive line of products, please visit
www.Hertz Furniture.com
, speak to a furniture specialist at 800-526-4677, or send an email to
linda@HertzFurniture.com
.