GoSnopping, A New Online Shopping Portal With 100s of Virtual Stores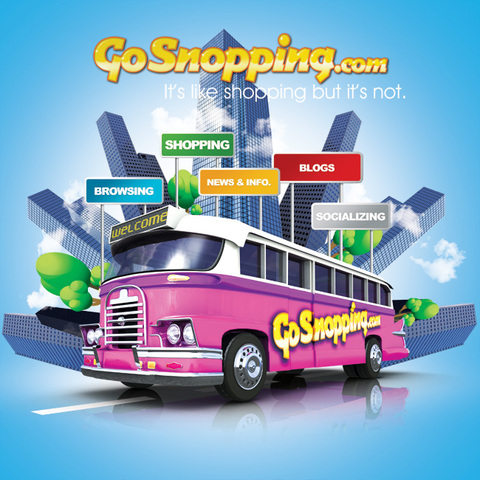 The new online shopping portal, GoSnopping.com, is a virtual online city with hundreds of stores on more than 20 virtual Streets. Designed for consumer shopping and snooping, the site is tailor-made for shoppers looking to know anything and everything about a particular consumer niche ranging from fashion to travel services to technology.
"People come to us because they want to know everything there is to know about a particular product or service," said Monica Walker, co-managing partner at GoSnopping.com. "Our research proves that people visit several Web sites before actually making a purchase. That means GoSnopping is the ideal place to browse the options and get all the facts before clicking the 'buy' button."
The company's slogan, "It's like shopping but it's not," summarizes the online business model. Visitors don't purchase products and services from
GoSnopping.com
, but they do find themselves in a comfortable online setting with access to everything relevant including retailers, bloggers, social networks and news sites.
There are 20 shopping Streets on GoSnopping.com each representing a different set of products or services. There are an additional 28 Streets scheduled to be live by the end of the summer. Each Street is geared toward its own unique target market ensuring that visitors find everything they need while shopping online.
In a recent study commissioned by PowerReviews, a social merchandising solution for online retailers and completed by e-Tailing, an e-commerce consulting company, it was determined that 64 percent of the 1,200 interviewed online users who they termed "Social Researchers," looked into products online more than half the time. This was true regardless of whether the shopper bought online or in an actual store. The study also found that 82 percent of avid online shoppers prefer to read reviews by other consumers over learning from a sales person.
These results prove that GoSnopping's platform is ideal for the majority of Internet users who routinely shop or browse online.
GoSnopping.com offers unique advertising opportunities as well as opportunities for Web site and blog listings on one or more of the 48 Streets.
To learn more about GoSnopping.com, for a full list of the GoSnopping.com Streets, or to request a personal virtual tour, contact Sara Lancaster at
sara@no2pen.com
.