Trinity Medical Expanding, Offering Hormone Therapy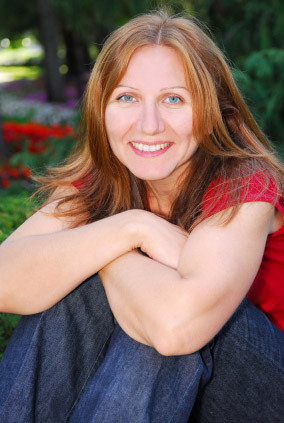 With its practice growing and its VA clinic neighbors moving, Trinity Medical Center is expanding into the other half of the building at 3242 South Florida Avenue in Lakeland, Florida, the project to be completed by mid-August. The physical expansion anticipates projected growth in the practice due to Florida's supply/demand imbalance and Trinity's new offering of hormone replacement therapy to naturally combat aging.
Trinity's founding and growth is one of the bright spots in a shrinking Florida medical community. Even though Florida's population continues to grow, only 34,000 doctors were around to meet those needs, according to a 2007 survey by FSU's College of Medicine. Not only does that ratio indicate that Florida's population is currently underserved, but the survey found that 13% of those physicians were planning to leave Florida in the near future and many more may be out of the picture soon due to retirement.
Swimming against that trend, Dr. Adam Parker returned to his hometown after earning his medical degree from Philadelphia College of Osteopathic Medicine in Pennsylvania. As the primary physician of Trinity Medical Center (
www.trinityprimarycare.com
), he says this expansion will help Trinity meet his community's medical needs, especially in terms of prevention and non-surgical intervention.
"At Trinity, we try to develop relationships with our patients to fit the treatment to the person and the situation, and for that, we needed more room," Dr. Parker said. "We don't believe in one-treatment-fits-all medicine, and we plan to continue that philosophy with our hormone therapy."
Though hormone therapy has been used for years to combat the effects of aging in post-menopausal women, its benefits have been partly overshadowed since 2002 when studies suggested it may affect some women's health adversely. "What these studies made clear," said Dr. Parker, "is that hormone therapy has to be prescribed carefully, in the right dosages, through the right delivery method, to the right population. In other words, the prescribing physician has to know the patient, not just the medicine."
According to the Mayo Clinic, hormone therapy is "still the gold standard for treating menopausal symptoms…[and] the absolute risk to an individual woman taking hormone therapy is quite low." In addition to reducing hot flashes, mood swings, and vaginal dryness, hormone therapy has also been found to help prevent bone loss, colorectal cancer, and (taken early) heart disease.
These preventative measures of hormone therapy are especially interesting to Dr. Parker because Trinity majors on preventative measures such as smoking cessation programs, physician-assisted weight loss, and pain-management therapy. "If we can address the problem early on, before someone breaks a hip or needs open-heart surgery, then we count that a victory," he said.
Dr. Parker believes that Trinity's mission of personal medical care makes the practice an ideal place to offer hormone therapy properly, and with Florida's aging and underserved population, he hopes that Trinity's expansion will help fill that gap in Central Florida's medical community.
Email Trinity Medical Center