Unique Skins Announces iPod Skins Winner of "YouNique" Design Contest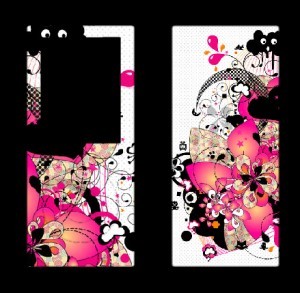 Unique Skins, a custom
cell phone skin
and electronics skin manufacturer has announced the winner of the YouNique "Show Your Skin" Design Contest. The contest, which kicked off in early May, asked Unique Skins users to create their own custom design for the chance to win an iPod Nano featuring their design.
Loyal customers of Unique Skins were given an opportunity to showcase their talents through a no holds barred design contest. Over the month, users had an overwhelming response, presenting countless entries ranging from classic and cute to bold and eccentric. Designs included high-resolution photos, creative artwork or simple color patterns.
"This contest really represents what Unique Skins is all about," said Unique Skins founder Dominick Oliver. "We are the 'skin of choice' for the consumer who wants to show the world their own style, not someone else's."
After all submissions, a diverse team of designers and marketers narrowed entries to 10 finalists. Those finalists were posted for voting on the Unique Skins blog for one week. Each
iPod skin
design received hundreds of votes, on a 10-point scale and the final winner was determined. Congratulations, and Unique Skins would like to thank all contestants who entered.
Design your own skin at
http://www.uniqueskins.com/
About Unique Skins:
Unique Skins is a custom cell phone and electronics skin manufacturer founded in Michigan. Unique Skins provides the highest quality custom skins for cell phones, mp3 players,
laptop skins
, Bluetooth headsets, and gaming consoles. Skins offer protection for your device from scratching while offering precision fit, brilliant colors and your own custom design.