Pop the Champagne with Waterwell, watering system specialists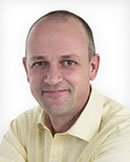 Waterwell are offering free champagne with an order for a garden watering or lighting system. The world is in the middle of the worst recession for a generation. After a long economic winter, the banks have effectively shut up shop, the housing market has crashed everyone is having to witness and endure the pitiful shenanigans of the elected members of Parliament.
But it is not all bad news. The summer is upon us, the weather is beautiful, England will soon be taking on the Australians in the Ashes and at some point this recession will end and things will begin to improve.
So, to lift everyone's spirits, Waterwell are delighted to make the offer of a free bottle of Champagne to everyone who has a garden watering system or garden lighting system installed before the end of August 2009 and for those who have both, half a case of Champagne – cheers!
So get out there in the sunshine and enjoy yourself. Go to the beach, take a picnic to the park, and invite your friends and neighbours around for a barbeque. It is the summer, make the most of it.
About Waterwell Limited
For twenty years, Waterwell has been the market leader in the design, installation and maintenance of irrigation and lighting systems throughout London and the Home Counties. More information can be found at
http://www.waterwell.co.uk