Online Marketing without a Net: Location3 Media Takes the Risk, Wins Big at AMA Peak Awards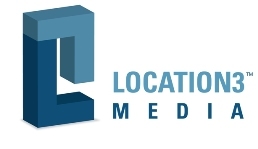 DENVER, CO - After winning three awards last year, Location3 Media was walking a tightrope at the recent American Marketing Associations. Expectations were high and the competition was stiff, but the one characteristic that ultimately secured these wins for Location3 Media was flexibility.
"It takes a great deal of flexibility to survive in the marketing industry right now. We've learned that first hand and it's nice to see that the AMA understands it as well," says Andrew Beckman, president of Location3 Media. "Both campaigns used advanced tools and techniques, some of which weren't available at this time last year. Adaptation and quick comprehension of new tools and techniques are key in this marketing climate."
The campaign that received the Gold Peak Award was developed for Starz Entertainment. It used advanced contextual marketing to increase traffic, clicks, viewers and subscriptions for the "Crash" television series, which debuted in October 2008. Location3 Media also monitored social media networks for conversations about Starz and "Crash," information which helped them engage with fans and create unique online user experiences.
The Silver Peak Award winner was a
search marketing
campaign developed for Westwood
College Online
. For this campaign, Location3 Media used nearly every tool and strategy available to further refine Westwood's campaign, resulting in a higher quantity of higher quality leads without increasing costs.
This year's Peak Awards were held at the Colorado History Museum in the Boettcher Auditorium. The AMA chose a cirque theme to stress the importance of remaining adaptable and taking risks in marketing. The exciting evening was highlighted by Host Pierre Jean-Pierre St. Pierre (a.k.a., Jefferson Arca), Aerialist Adrienne Jadwinski and a silent auction, which benefitted the Ballet Nouveau Colorado.
For more information about Location3 Media or to receive copies of the award-winning case studies, please contact Angie Pascale at 720.881.8528 or
apascale@location3.com
.
About Location3 Media
Location3 Media, Inc. is an interactive direct marketing company with emphases on search marketing, social media and creative services. Founded in 1999, Location3 Media and its division
Local Search
Traffic now offer a broad portfolio of services, including
pay per click management
, SEO, media buying, local map listings, Hispanic search marketing, web analytics, social media management, post-click optimization, mobile marketing and web design and development. Whether clients' goals are increased conversions, additional traffic or improved user experience, Location3 can help. From search to conversion, Location3 Media is a complete interactive marketing solution!