University of Edinburgh Chooses Green Route for Water for Commercial Catering at Pollock Halls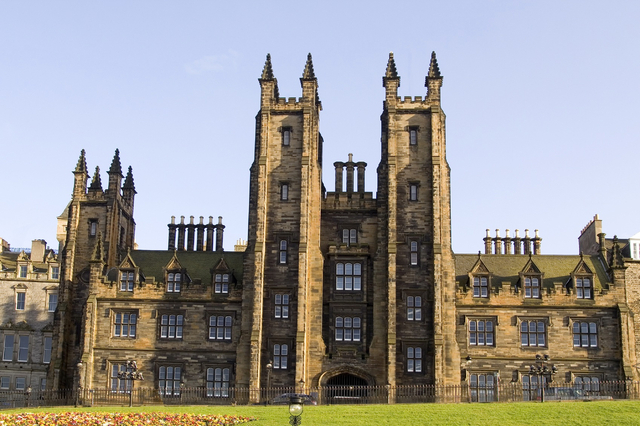 Water Coolers Direct
(WCD), a leading UK distributor for plumbed in water coolers, has supplied and installed its range of plumbed in water coolers at Pollock Halls. As well as being the University's main catered halls of residence for its students, Pollock Halls also has 22 year-round commercial meeting spaces sold under the commercial brand "Edinburgh First". Edinburgh First offers a full-service destination for conferences, business meetings, training courses and weddings with creative catering and city centre accommodation.
As part of the University's sustainability policy Edinburgh First chose to change to bottled water coolers to providing conference delegates and guests with readily available chilled drinking water from mains-fed, plumbed in water coolers.
Commenting on the environmental-led move to a plumbed in water solution, Ian Macaulay, assistant director of catering, said, "Our investment in changing to a plumbed in style of cooler will save us the costs of bottled water delivery and reduce the hassles of arranging deliveries, storing stock. It is one less thing for us to have to think about, plus has significant environmental benefits as less glass, plastic and fuel is required across the supply chain process."
Fred Cairns Palmer, managing director at Water Coolers Direct said, "Many of our customers moving to a plumbed in solution can see savings of over 80% versus the cost of running a bottled cooler, plus there are no fluctuating costs and bottles to change and store, and deposits to administer. It's a more efficient, environmentally-friendly water beverage offering."
Plumbed in water coolers deliver a constant supply of fresh tasting chilled water on tap, but with no more costly bottles to order or store, no more administrative headaches, health and safety problems and no risk of running out even in the middle of summer.
Stylish yet robust, the WCD-5 range is one of just a few plumbed in cooler brands on the market that has received full WRAS approval, in recognition of its high product specification. WRAS certification is fast becoming the de facto industry standard and is increasingly important as it is recommended by many of the water companies for beverage offerings.
The WCD-5 plumbed in water cooler range carries is available in chilled/ambient or chilled/hot for desktop use or freestanding. The coolers also benefit from a built in pop-up cup dispenser and large push button dispenser controls for ease of use; and all products come with a 2 year parts/4 year compressor warranty, with replacement parts always held in stock at WCDs new headquarters in Gloucester.
Research shows that water aids better mental and physical performance. The ability to concentrate in class and maintain high mental and physical performance levels is severely limited when the body is subjected to a water deficiency of just a few percent. Guidelines suggest an active adult drinks 1.5 litres per day.
About Water Coolers Direct
Water Coolers Direct (WCD) is a UK based dotcom surrounded by competitors who focus on lucrative rental contracts. The company prides itself in leading what it calls "the Water Coolers Direct drinking revolution" where customers have effectively said 'no' to onerous drinking water contracts by purchasing their machines outright. Starting from a small loft in Dursley, Gloucestershire in 2004, today WCD operates from new office and warehouse premises on the prestigious Gloucester Business Park. Soon after this new office move in 2008, the company sold its 7,000th cooler in the UK.
Email Water Coolers Direct.com Ltd