Need Help Justifying Direct Mail Budgets? CEBUS's new online articles may help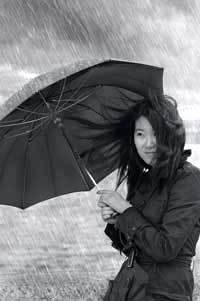 Kiel, Germany July 15, 2009 - Most marketers and advertisers graduate or leave their training having all of the "right answers" as to what is best practice to promote a company and help it succeed. However, in an economic downturn when every line on the budget is scrutinized, it can be daunting for professionals to justify spending on advertising and promotions. Marketing and advertising professionals find that they can not "do what they've learned to do" if they don't have the budget allocation to do it.
"We've posted some articles on our website to help bring some rationale to the table as to why it is not the time to downsize your ad budget," says Rainer Calandri CEO of CEBUS.net. "We want to help businesses professionals put forward a narrative that explains why they need to stay the course with their advertising budgets – specifically their direct mail budgets - even in an economic storm."
Planning goals and objectives that are measurable at the beginning of campaigns and carefully monitoring outcomes can make it very easy to measure results against the initial investment. This is thinking that makes the corporate accountants happy and helps advertising and marketing professionals show real value for their organization.
Careful spending and keeping your brand and corporate messages in front of clients and potential clients is important during any economic season. "We believe there is information in these articles that our clients can use within their organizations to help focus their direct mail campaigns and help calm some of the nerves," says Calandri. Articles are available at
http://www.cebus.net/news-en/
About the author:
Michelle Nicholson is owner of Whiz Bang Boom Promotions in Canada. Winner of multiple IABC awards, Michelle is happiest working with small business owners and in the not-for-profit sector. She is sought out to help with managing communications, advertising through various channels, event management and promotions.
About CEBUS:
CEBUS, a leading European mailing list broker, provides a series of free direct marketing articles to help their customers create and send better direct marketing. This professionalism is core to CEBUS's thinking which is demonstrated by the quality of the lists that they provide to worldwide clients. Many of CEBUS's clients are small to medium enterprises who can't afford their own marketing personnel, so they rely on the advice and support that CEBUS and its team of freelance marketing professionals provide.