House of Colour, Image Consultants, is expanding Internationally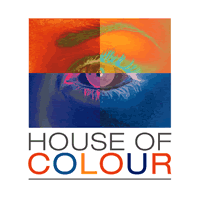 House of Colour, the UK's leading image concultancy, is expanding Internationally and is now a permanent feature in 19 countries, as the Image industry continues to grow.
Travelling across Europe gives a kaleidoscope of views on the importance of how we present ourselves to others. Italians have Image in their blood, it exudes from them and as a nation Italy cherishes its outward appearance. It should therefore come as no surprise that, on average, Italians spend the largest percentage of income on looking good.
Next in the spending league are the French. Fashion has been important to them since the 17th century and they continue to wear their clothes with style. After all, Paris is the home of "Haute Couture"
The Germans are better known for quality and this is also reflected in their clothing, with styling trends toward 'Classic'.
Within the UK, the focus on investment seems, in general, to be much less on the person, and more toward what they surround themselves with in a material world. Emphasis is placed on houses, cars and holidays. Of course, none of these can be taken into an interview for example, creating the right impression in order to clinch the job.
Fortunately awareness is increasing all the time, mainly through TV programmes such as "What not to wear", "10 years younger" and not forgetting the hugely popular Gok Wan! Newspapers and magazines are full of articles about image - the Language of Clothes speaks volumes.
Popular sayings such as 'every picture tells a story' and 'a picture is worth a thousand words' have never been more true when applied to personal image. Our International Consultants are spreading the word far and wide, and every day people just like you are learning about how the way in which they appear to others can create a lasting impression, be it at school, work, socially, or in relationships, and will often make or break the deal in business.
Your local House of Colour image consultant is waiting to help you tell the world who you are.
For a career in Image
http://www.houseofcolour.co.uk/image_contactus_training.htm
Email House of Colour Ltd.