Dr. Tiffany Jessee Performs Successful Lap Band Surgery in Florida on Professional Golfer John Daly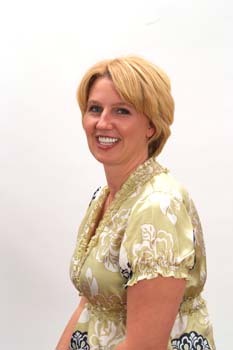 Largo, Florida – August 4, 2009 – John Daly, professional PGA golfer, recently underwent bariatric surgery in Florida with Dr. Tiffany Jessee as his surgeon. Since his LAP-BAND® surgery in February 2009, Daly has lost over 70 pounds and now wears extra large shirts compared the triple XL shirts of a few months ago.
The LAP-BAND® procedure is a minimally invasive surgical technique in which a silicone gastric band is placed around the top of the upper part of the stomach. The LAP-BAND® System works by helping control food intake and supporting long term, sustainable weight loss.
When asked about his LAP-BAND procedure, Daly said, "It's been a blessing for me. What I now eat in one week is what I used to eat in one day." Daily is even drinking less, thanks to his
Florida lap band surgery
. "It takes me about an hour to drink one beer, just sipping on it," he said. "I drink a little bit, but not much." Daly has also attributed more consistent golf strokes to his recent weight loss, noting "I'm not having to lean back because my gut's hanging over."
According to Dr. Jessee, "John has been a model bariatric surgery patient. He has been working hard to achieve his weight loss goals, including changing his unhealthy behaviors and making it work for himself."
About Dr. Tiffany Jessee:
Dr. Tiffany Jessee is the only female Adjustable Gastric Band surgeon in the state of Florida. Dr. Jessee completed medical school in her home state of West Virginia in 1997. She then moved to Largo, Florida where she completed a one year rotating internship as well as her four year general surgery residency. In 2002, she traveled to Coral Gables, Florida for a one year fellowship in advanced laparoscopy and bariatric (weight loss) surgery. Dr. Jessee is one of the only fellowship trained surgeons practicing in the Tampa Bay area, and is proud to be associated with Palms of Pasadena's Bariatric Center of Excellence in St. Petersburg, FL. More information about
Florida bariatric surgeon
, Dr. Tiffany Jessee, and her practice can be found at
http://www.suncoastbariatrics.com
Email Sun Coast Bariatrics