A New Infertility Treatment May Provide up to 3 Times the Success Rate of IVF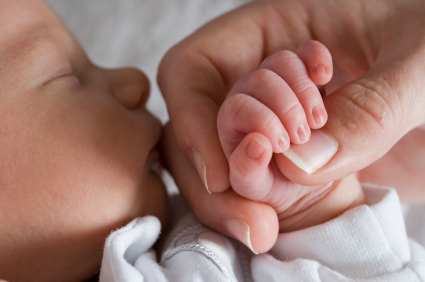 Infertility is an alarming modern epidemic affecting more couples than ever. However a new natural method claims to offer an alternative treatment with as much as 3 times the success rates of IVF. Swiss Naturopath Iva Keene, author of the Natural Fertility Prescription has developed an approach to help couples overcome infertility naturally. Iva says: "Infertility is a growing problem with over 80 million people worldwide experiencing difficulty conceiving. Conventional treatments are not only expensive but also invasive, painful and carry significant health risks to both mother and baby."
While celebrities and wealthy couples can afford the prices, many struggle with treatments that can cost thousands of dollars. Even couples who can afford IVF are starting to question whether the potential health complications for mother and child are worth it. According to Iva: "Conventional treatments don't address factors such as nutritional deficiencies, stress, toxin exposure, food intolerances, allergies and immune deficiencies. All of these subtle but critical factors impact the quality of your eggs and sperm, affecting your ability to conceive and the health of the embryo".
Could it be that many infertile cases can be treated naturally with lifestyle and dietary modifications? If so, what can you do to boost your fertility without having to spend a fortune? Can you improve your sperm and egg quality and overcome hormonal imbalances without drugs?
Although most couples are eager to get pregnant as soon as possible, Iva advises couples to set aside four months to optimize the quality of their eggs and sperm prior to trying to conceive. Iva says: "This is because it takes four months for a new batch of sperm to develop and eggs to mature. Therefore everything that one ingests, inhales or gets exposed to during that time can potentially affect the quality of eggs and sperm for better or worse."
As well as helping infertile couples avoid IVF, Iva's approach may increase the success rate of IVF. Studies have shown that combining the natural fertility approach with IVF may nearly double the success rate of the IVF treatment from 25% to 47%. "The natural fertility approach has been shown to be successful in enabling 4 out of 5 previously infertile couples to get pregnant and minimize the risk of miscarriages and other complications", says Iva.
Iva Keene is the author of the Natural Fertility Prescription; a home study course that walks you through 7 steps to optimal fertility. Iva's Web site,
www.natural-fertility-prescription.com
, a helpful resource for couples wanting to get pregnant, offers dozens of tips for boosting fertility, increasing sperm count and overcoming hormonal imbalances.
Email Natural Fertility Prescription