ECSI Unveils new Product Interface Design for their Tuition Payment Plan Platform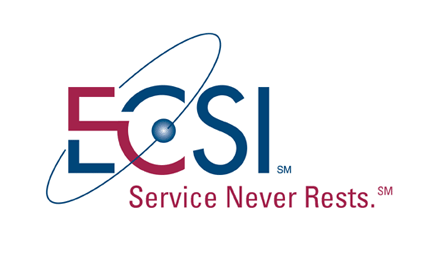 Pittsburgh, PA — Educational Computer Systems, Inc. (ECSI) unveiled the new product interface design for their industry-leading Tuition Payment Plan solution.
The interface redesign was part of an initiative to make the plan more visually appealing, but also to make the process as user-friendly and easy to use as possible for the students and families participating. The new tabbed interface makes the application process virtually self-explanatory. In addition, the new interface is customized specifically for each client and the applications are individually branded with the school's logo and colors.
The Tuition Payment Plan is a simple, smart way for students and families to manage their college expenses. Rather than making one large, lump-sum payment for tuition, housing, meals, student fees and other college costs, the Tuition Payment Plan lets them spread out their payments over four, five, even up to ten months.
It also provides them with easy, monthly payments with no interest charges. Thousands of students and their parents choose an online Tuition Payment Plan because it gives them greater financial flexibility and predictability when they need it most. The Tuition Payment Plan offers them the convenience of making smaller, monthly payments without increasing their college costs by tacking on high interest or finance charges.
"Our Tuition Payment Plan Solution was due for a makeover," said John Lynch, President and CEO of ECSI, "and the difference is truly night and day. We have received great feedback on the new look by many of our clients, and have been told that it is so much easier to follow and understand. We could not be happier with the new product design."
Some of the schools that have taken advantage of the new Tuition Payment Plan solution include: John Carroll University, The George Washington University, the University of Scranton, Wheeling Jesuit University, Greensboro College, and Davidson College.
About ECSI:
Since its inception in 1972, ECSI has established itself as the industry leader by being the most responsive, stable, and cost-effective company in the Student Loan Management Industry. Today, they continue to flourish because they actually listen and learn from clients' requests and quickly respond with system enhancements and streamlined solutions that will save them time and money, and reduce hassles, every step of the way.
More than 1000 Colleges and Universities across the country would agree. ECSI's Superior Technology, Custom-Designed Solutions and World Class Customer Service are evidence that 36+ years of continuous ownership fulfils a promise of unparalleled quality and reliability.
Email Educational Computer Systems, Inc