Press Preview Event Scheduled at Fraunces Tavern Museum For "Magna Carta and the Foundations of Freedom" Exhibit, Registration Required for Admission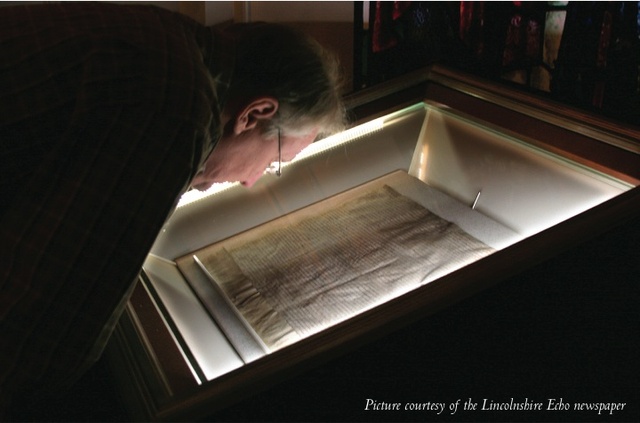 New York City (August 15, 2009) – A press preview event is being scheduled at Fraunces Tavern Museum, 54 Pearl Street in lower Manhattan, for its new exhibit, "Magna Carta and the Foundations of Freedom" scheduled to open to the public on September 15 and run through December 15, 2009. Advance registration is required for admission to this Preview. Date and time of the Preview will be provided upon registration. This preview event is for the press only.
The preview will enable the media to have a pre-opening tour the exhibit, which features one of the four surviving copies of the 1215 Magna Carta. It has traveled to New York City only a handful of times since its first appearance here at the 1939 World's Fair. It is on loan from Lincoln Cathedral in England, which has possessed the document since the year it was created.
Also included in the exhibit will be colorful displays of 13th century baronial banners, additional rare documents, paintings, illustrations, and more. The press will also be able to tour the Museum's permanent exhibits, including the famous Long Room, where George Washington bade farewell to his officers in 1783.
The preview will begin with a reception where attendees will have an opportunity to meet and speak with Museum personnel including President, Charles C. Lucas. The Reverend Philip Buckler, Dean of Lincoln Cathedral will also be in attendance. A special press-only tour will follow the reception.
Advance registration is required for admission. Please contact Communications Director Anthony Wellman at email:
communications@frauncestavernmuseum.org
or by phone to 212-425-1776. You must provide your complete contact information, including the organization you represent, mailing address, email, web site and phone number(s). These are required to confirm professional association and so that the Museum can update you should there be any change in plans.
Email Fraunces Tavern Museum / Sons of the Revolution, NY